07 Feb 2019 Leave a comment
by Jim Rose in applied price theory
NOT A LOT OF PEOPLE KNOW THAT
By Paul Homewood
India has stepped up the opening of new coal mines since Narendra Modi took over.
From the Times of India:
NEW DELHI: The Narendra Modi government has opened 52 new coal mines since coming to power in May 2014 to fuel its flagship village and household electrification programmes without tripping the system, officials told TOI.
These 52 mines represent 86% growth over the number of mines added in the five-year period between 2009 and 2014, when most projects were stuck in red tape, especially pertaining to environment and forest clearances, before the NDA government took over.
The officials said structural reforms in the government's functioning since 2014 made it possible to quickly open such a large number of coal mines, a cumbersome process involving approvals and permissions from various statutory authorities.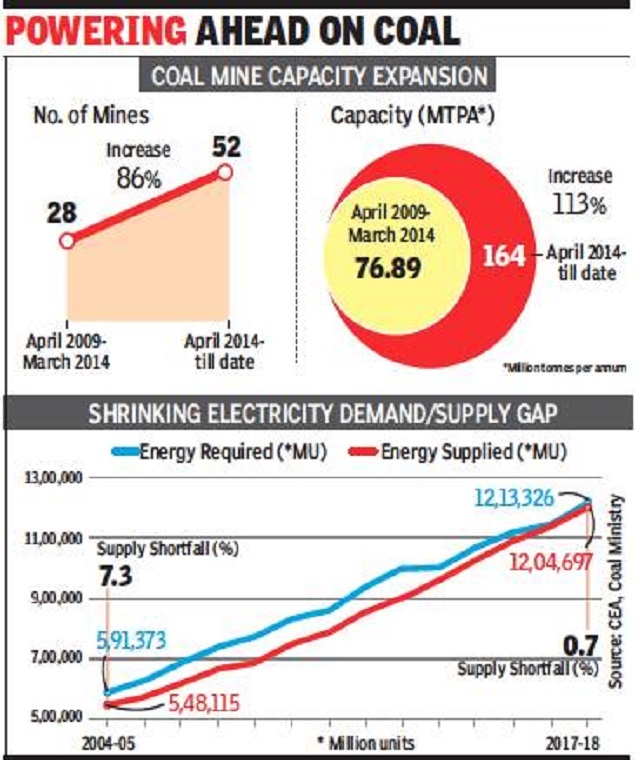 The new mines have added 164 MT (million tonne) to India's annual coal production capacity, marking…
View original post 122 more words