International Liberty
Back on December 28, I shared four charts for the explicit reason that I wanted everyone to understand that average living standards in the western world have skyrocketed over the past few centuries.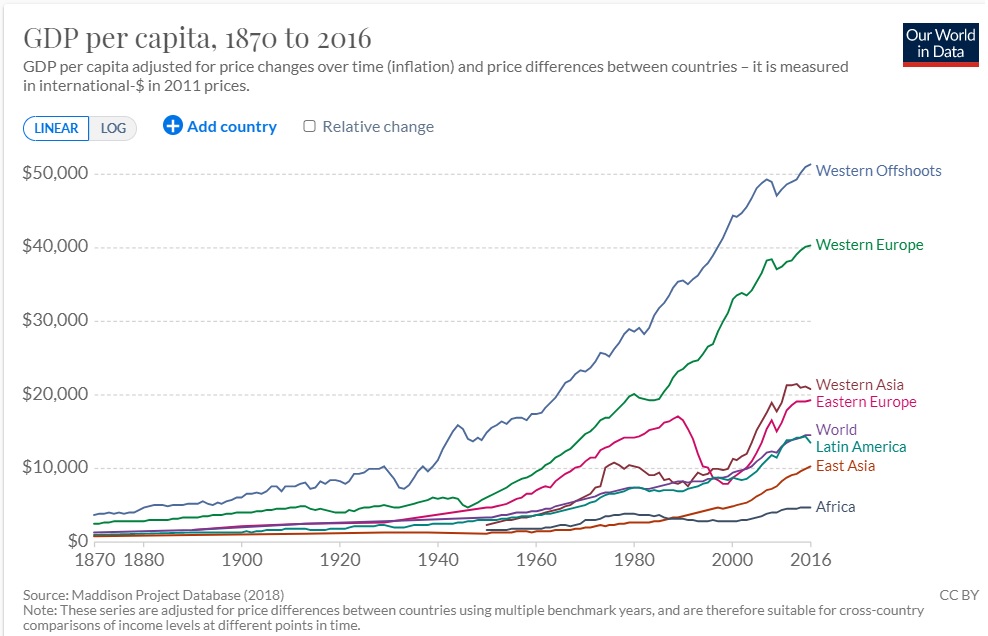 I could have used that data to clear up myths about "robber barons" or "sweatshops," but I had a more modest goal. I simply wanted to show that it's possible for all of us to become much richer if we give the economy enough breathing room.
And that means policy makers should focus on growth rather than inequality (especially since the policies to reduce inequality generally lead to less prosperity).
Some pundits don't grasp that essential point. Christopher Ingraham of the Washington Postgroused in a recent column that Jeff Bezos and Elon Musk became much wealthier in 2020.
Billionaires as a class have added about $1 trillion to their total net worth since the…
View original post 682 more words