International Liberty
Thomas Piketty is a big proponent of class-warfare tax policy because he views inequality as a horrible outcome.
But a soak-the-rich policy agenda, echoed by many other academics such as Emmanuel Saez and Gabriel Zucman, is fundamentally misguided.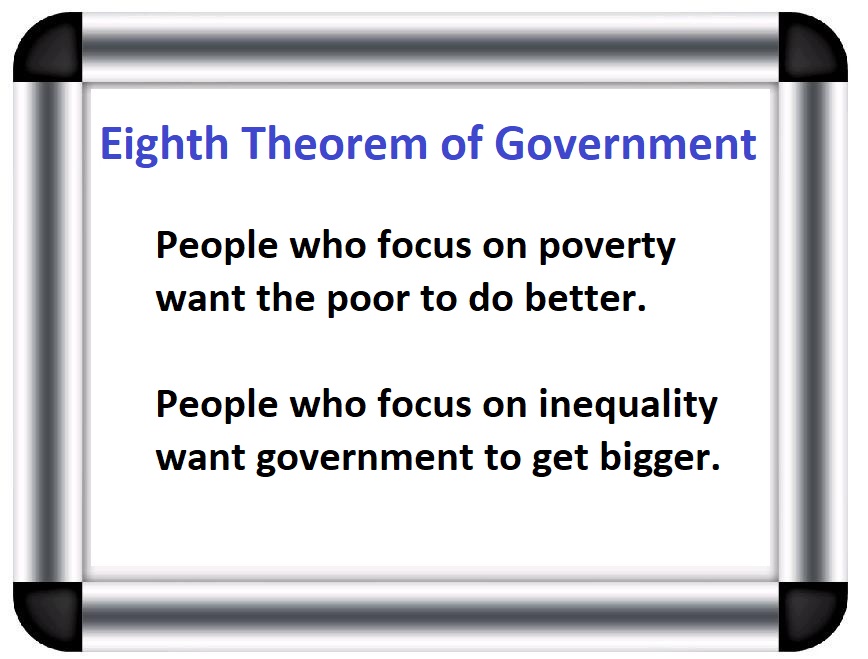 If people really care about helping the poor, they should focus instead on reforms that actually have a proven track record of reducing poverty.
The fact that they fixate on inequality makes me wonder about their motives.
And it also leads me to find their work largely irrelevant. I don't care if they produce detailed long-run data on changes in inequality.
I prefer detailed long-run data on changes in poverty.
That being said, it appears that some of Piketty's data is sloppy.
I shared some evidence about his bad numbers back in 2014. And, in a column for the Wall Street Journal, Phil Magness of the…
View original post 799 more words