International Liberty
I wrote last month about a tax-and-spend proposal for single-payer healthcare in California (sort of a state version of "Medicare for All").
I also analyzed the scheme in this discussion with Gene Tunny of Australia.
What's remarkable, as Gene mentioned in his preface, is that the left's push for single payer failed – even though Democrats have complete control of the Golden State, including more than three-fourths of the seats in both chambers of the state legislature.
So why didn't those politicians hasten the state's slow-motion economic suicide?
Almost certainly, the biggest reason is that even folks on the left have second thoughts about the enormous tax increase that would have been required.
As I noted back in 2016, big government is only fun when somebody else is picking up the tab.
Which motivates me to unveil a Twelfth Theorem of Government.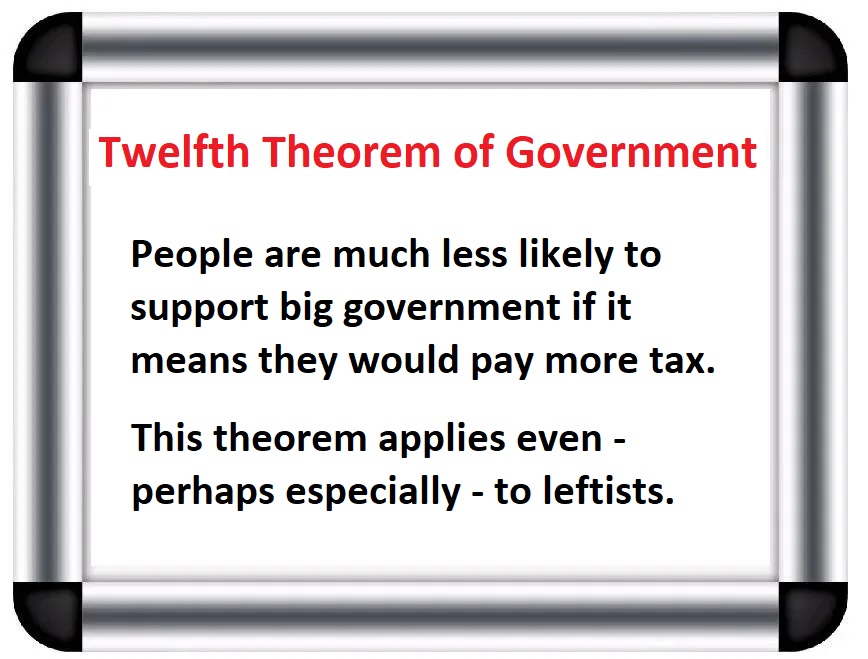 Let's take a closer…
View original post 878 more words