International Liberty
Three years ago, I unveiled this video to help explain that trade deficits are nothing to worry about.
The most important thing to understand from the video is that the flip side of a trade deficit is a capital surplus.
To be more specific, foreigners earn dollars by selling products to Americans. They then use those dollars to buy goods and services from American producers,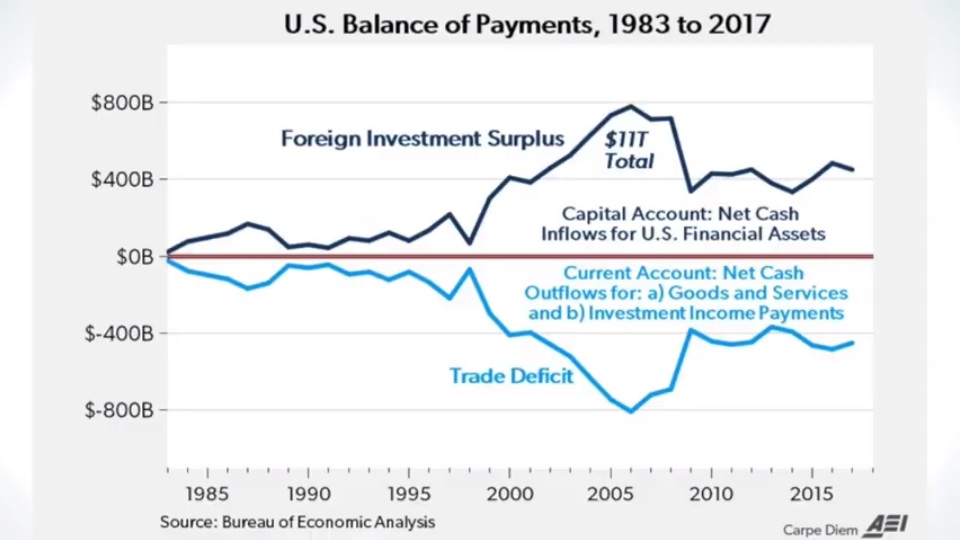 or they use those dollars to invest money in the American economy.
And when foreigners choose to invest their dollars, that necessarily is accompanied by a trade deficit.
At the risk of understatement, it's not bad that foreigners want to invest in the United States.
Why am I discussing this topic today?
Because we have final data on trade flows for 2021. Here are some excerpts from a report by Ana Swanson for the New York Times.
The U.S. trade deficit in goods soared…
View original post 450 more words