International Liberty
As part of my ongoing efforts to show that free enterprise produces better results than statism, I often use data on per-capita economic output – especially when comparing nations over long periods of time.
And I'll sometimes build upon those numbers by comparing consumption levels in different nations.
But what if we're looking at one country rather than several nations?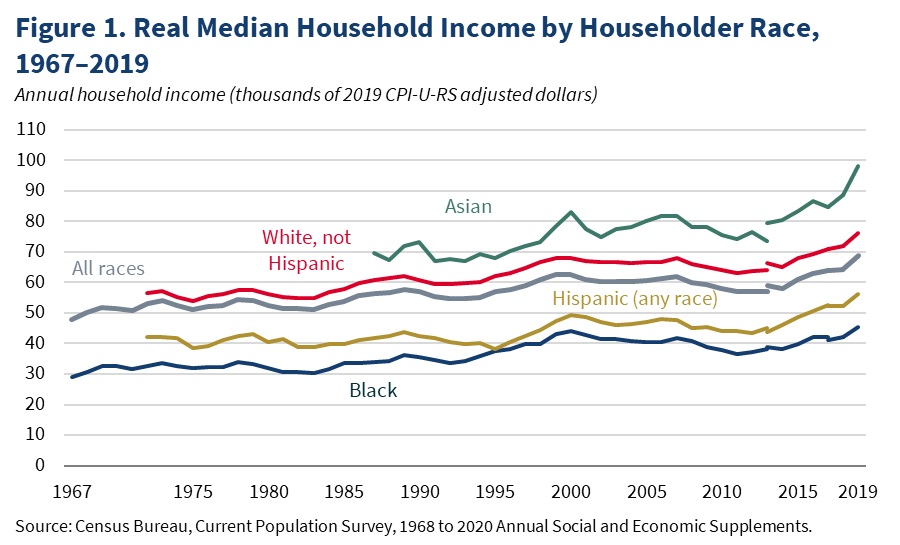 In the case of the United States, it is useful to peruse data on GDP and consumption, but I'm also a big fan of using the Census Bureau's data on inflation-adjusted median household income (though even this data isn't perfect because household sizes are declining over time).
These numbers allow us to gauge, over multi-year periods, whether government policies are making life better for average families. Or whether they are producing stagnation.
But what if we don't have several years of data?
That's a very relevant question…
View original post 494 more words