International Liberty
Since I'm a big fan of spending caps, I'm very happy to be in Zurich as part of the Free Market Road Show.
Switzerland's spending cap (called "the debt brake") is probably the best system in the world. It does have an escape clause for emergencies, so the government did increase spending during the pandemic.
But as this chart illustrates, Swiss lawmakers were much more responsible than their American counterparts. Over the past few years, IMF data shows that the national debt (as a share of GDP) increased by about 3.4 percent in Switzerland compared to 12.8 percent in the United States.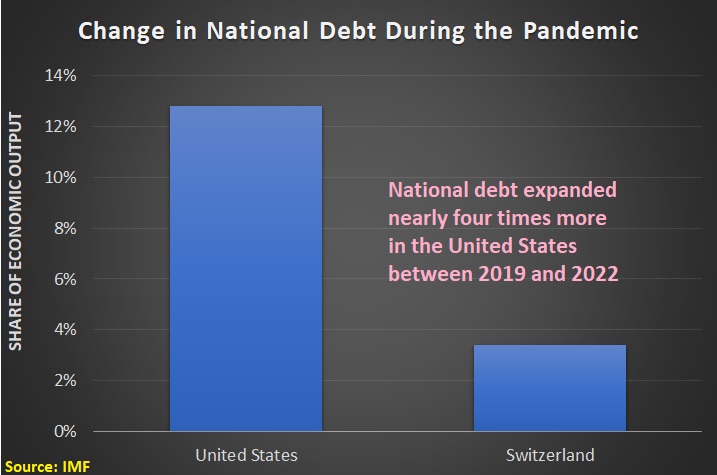 Even more amazing, Switzerland is now quickly restoring spending restraint.
Indeed, as reported by Le News, Switzerland already is going to be back to fiscal balance by the end of this year.
The Covid-19 pandemic plunged Switzerland's budget into the red in 2020…
View original post 770 more words