Spaceweather.com
April 29, 2022: Planets aren't supposed to have tails, but Mercury does. Dr. Sebastian Voltmer just photographed it from La Palma in the Canary Islands: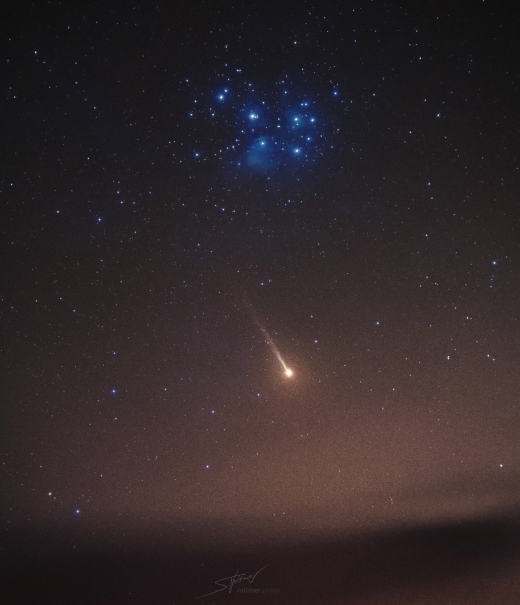 "This is NOT a comet, not even a meteor, but the planet Mercury, which is currently very close to the Pleiades," says Voltmer. "How is the tail formed? The solar wind and micro-meteorites eject sodium atoms from Mercury's surface. This creates a yellow-orange tail of sodium gas that is around 2.5 million kilometers long."
People around the world have been watching Mercury climb up the evening sky this month. Some of them are probably wondering "why didn't I see the tail?"
Answer: A special filter is required. "I used a 589 nm filter tuned to the yellow glow of sodium," says Voltmer. Without this kind of sodium filter, Mercury's tail would be invisible.
View original post 122 more words