International Liberty
Most people would say high prices are the biggest problem with health care in the United States. But high prices should be viewed as the symptom of the real problem, which is "third-party payer."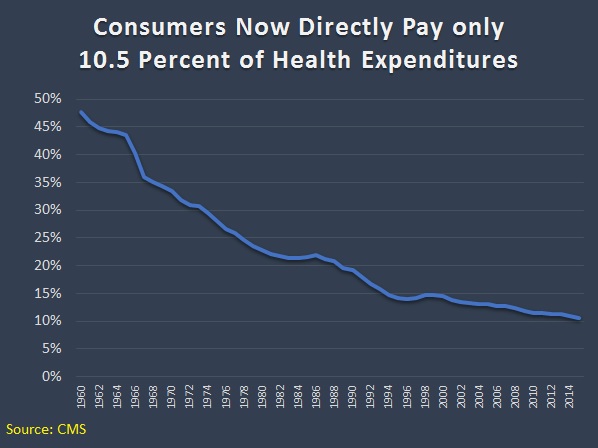 And what is third-party payer?
It's the fact that consumers purchase health care with other people's money. And we should blame government intervention.
To be more specific, the vast majority of purchases are financed by government programs such as Medicare and Medicaid, or by insurance policies that are subsidized by the tax code's healthcare exclusion.
And that means people have very little reason to care about the cost of care – creating a recipe for higher costs and inefficiency.
Mark Perry of the American Enterprise Institute explains the problem.
One of the reasons that the costs of medical care services in the US have increased more than twice as much as…
View original post 364 more words