International Liberty
Earlier this year, I pointed out that President Biden should not be blamed for rising prices.
There has been inflation, of course, but the Federal Reserve deserves the blame. More specifically, America's central bank responded to the coronavirus pandemic by dumping a lot of money into the economy beginning in early 2020.
Nearly a year before Biden took office.
The Federal Reserve is not the only central bank to make this mistake.
Here's the balance sheet for the Eurosystem (the European Central Bank and the various national central banks that are in charge of the euro currency). As you can see, there's also been a dramatic increase in liquidity on the other side of the Atlantic Ocean.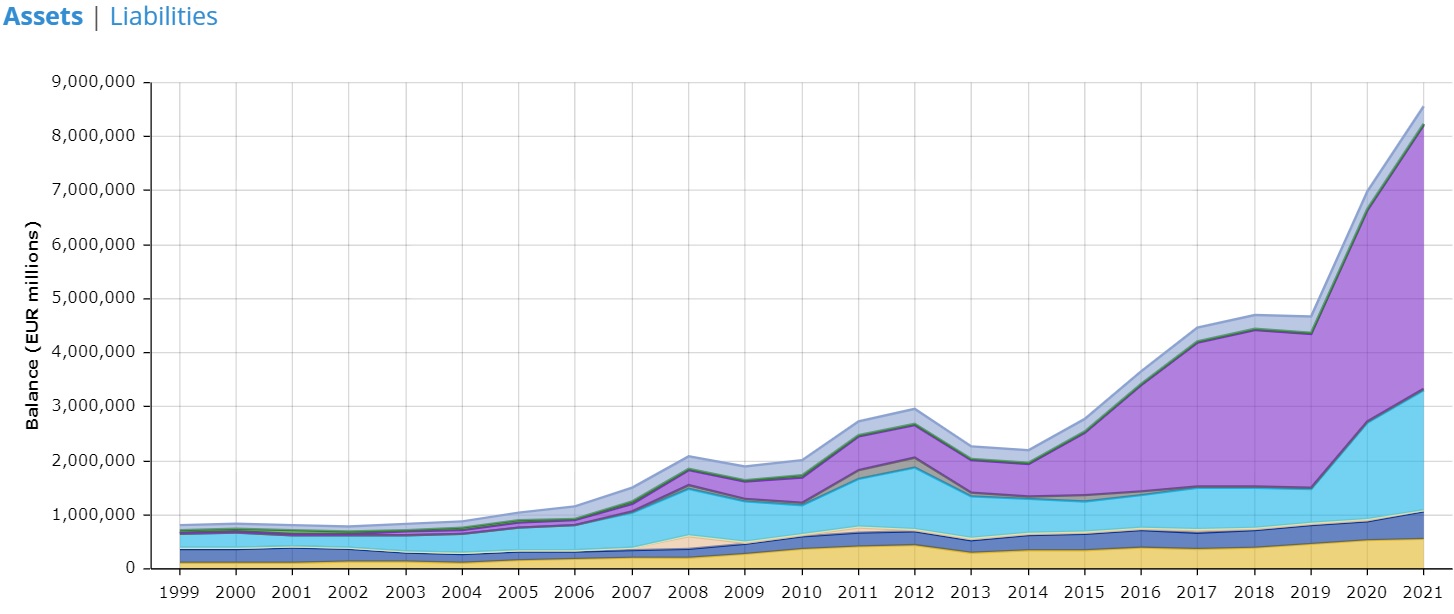 Why should American readers care about what's happening with the euro?
In part, this is simply a lesson about the downsides of bad monetary policy. For years, I've been explaining that…
View original post 901 more words