International Liberty
Good tax policy should strive to solve the three major problems that plague today's income tax.
Punitive tax rates on productive behavior.
Double taxation of saving and investment
Corrupt, complex, and inefficient loopholes.
Today, let's focus on the second item. If the goal is to minimize the economic damage of taxation, both labor and capital should be taxed at the lowest-possible rate.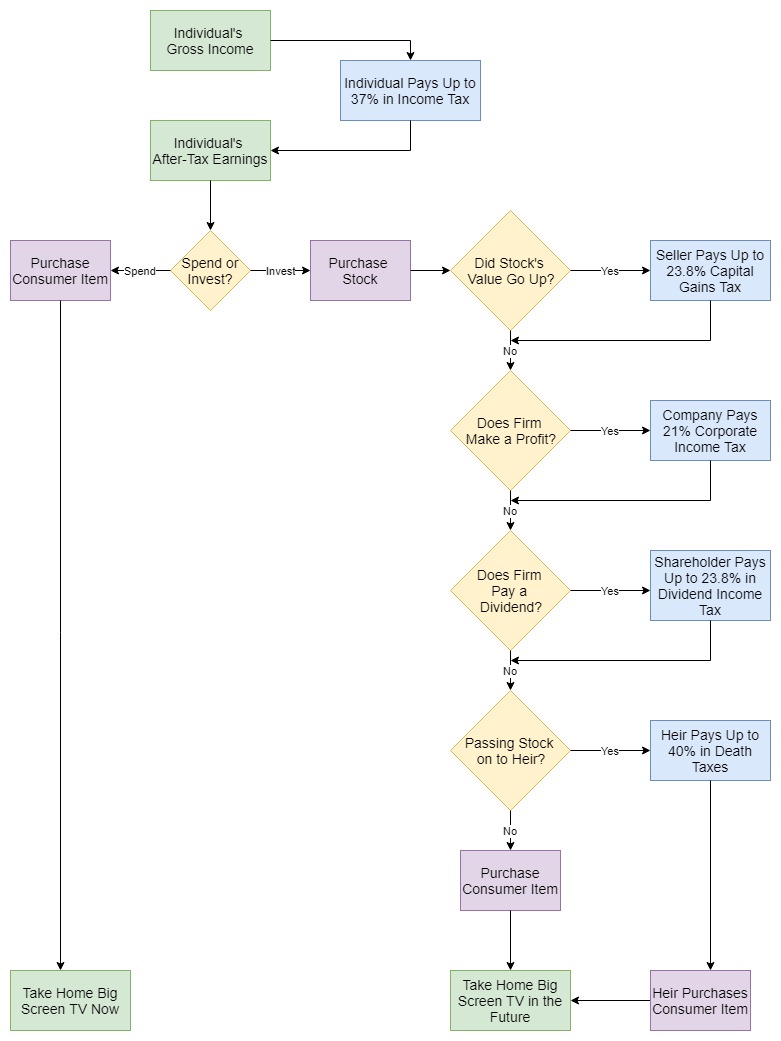 But, as illustrated by the chart, the internal revenue code imposes widespread "double taxation" on income that is saved and invested.
Actually, it's more than double taxation. Between the capital gains tax, corporate income tax, double tax on dividends, and death tax, there are multiple layers of tax on income from saving and investment.
So even if statutory tax rates are low, effective tax rates can be very high when you consider how the IRS gets several bites at the…
View original post 471 more words