International Liberty
Since teacher unions care more about lining their pockets and protecting their privileges rather than improving education, I'll never feel any empathy for bosses like Randi Weingarten.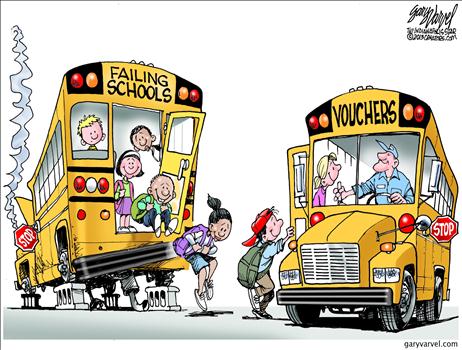 That being said, the past couple of years have been bad news for Ms Weingarten and her cronies.
Not only is school choice spreading – especially in states such as Arizona and West Virginia, but we also are getting more and more evidence that competition produces better results for schoolkids.
In a study published by the National Bureau of Economic Research, Professors David N. Figlio, Cassandra M.D. Hart & Krzysztof Karbownik found that school choice led to benefits even for kids who remained stuck in government schools.
They enjoyed better academic outcomes, which is somewhat surprising, but even I was pleasantly shocked to see improved behavioral outcomes as well.
School choice programs have been growing in the United States and worldwide over the…
View original post 332 more words