International Liberty
Traditional economics, specifically convergence theory, tells us that poor nations should grow faster than rich nations.
I'm more interested, however, in why convergence often doesn't happen, or only partially happens.
And I'm extremely interested in why we often see divergence, which occurs when two countries are at a similar level of development, but then one grows much faster than the other.
Let's consider the example of Brazil vs, South Korea.  Otaviano Canuto has an interesting article, published by the Center for Macroeconomics and Development, that looks at how the two countries have diverged over the past 50 years.
Here's the chart that depicts the dramatic difference.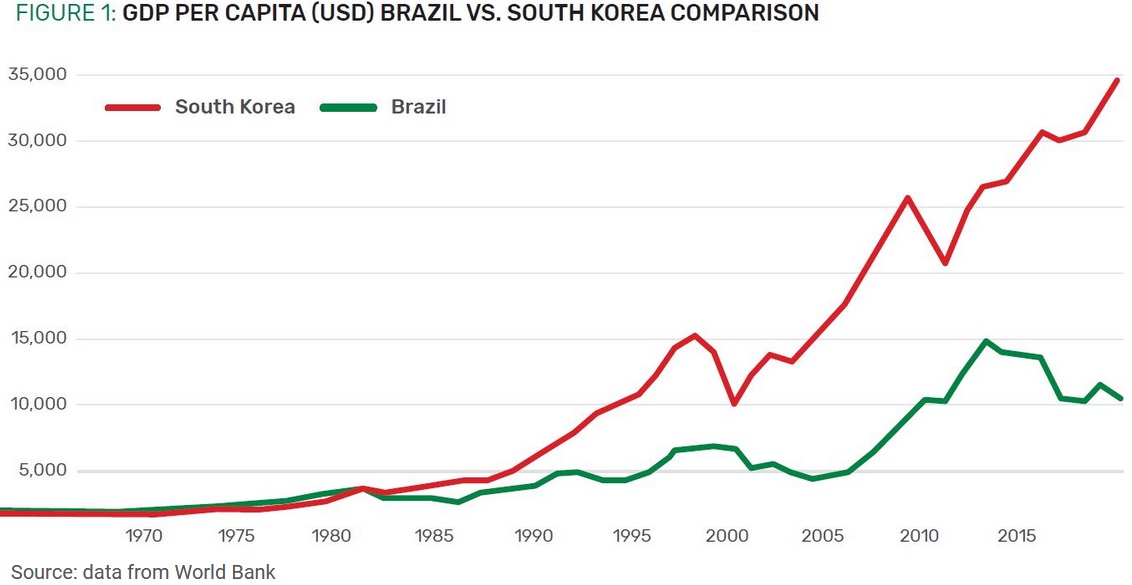 The author analyzes many of the reasons that South Korea has enjoyed faster growth.
It's especially worth noting that Brazil's protectionism has been self-defeating.
The "middle-income trap" has captured many developing countries: they succeeded in evolving from low per…
View original post 326 more words