International Liberty
Regular readers know that I generally don't get overly agitated about government debt (I get far more upset about counterproductive spending, regardless of how it is financed).
But even I recognize that there is a point where debt becomes excessive.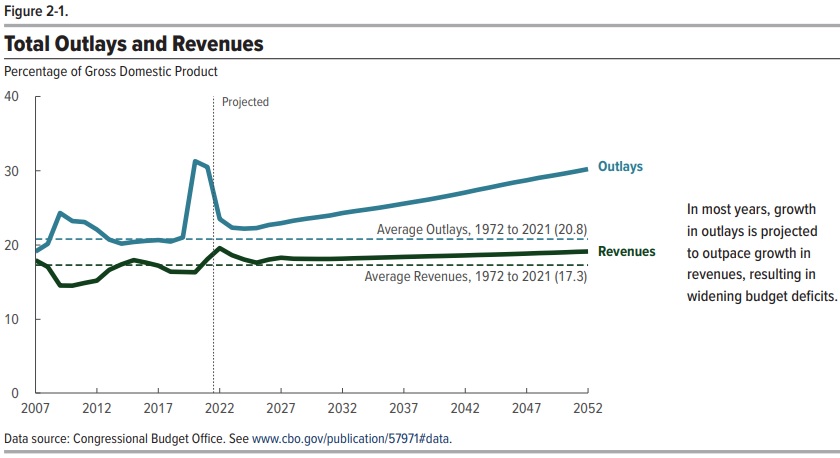 So let's start today's column with the simple observation that America's current fiscal trajectory is unsustainable.
The burden of federal spending is projected to jump over the next several decades up to 30 percent of GDP while taxes "only" increase to about 19 percent of GDP.
It is inconceivable that all that new spending will be – or can be – financed by borrowing. Simply stated, domestic and international investors will decide that bonds from Uncle Sam are too risky.
So that leaves only two options.
Spending restraint, inevitably requiring entitlement reform.
Massive tax increases, inevitably targeting middle-class Americans.
Regarding those two choices, Donald…
View original post 388 more words