International Liberty
I wrote last week about President Macron's very modest effort to slow down the growth of the welfare state and started with a chart showing that France has the highest overall burden of government spending in the developed world.
The good news (relatively speaking) is that France is in third place, based on this chart from the OECD, when looking at the burden of government-provided retirement benefits.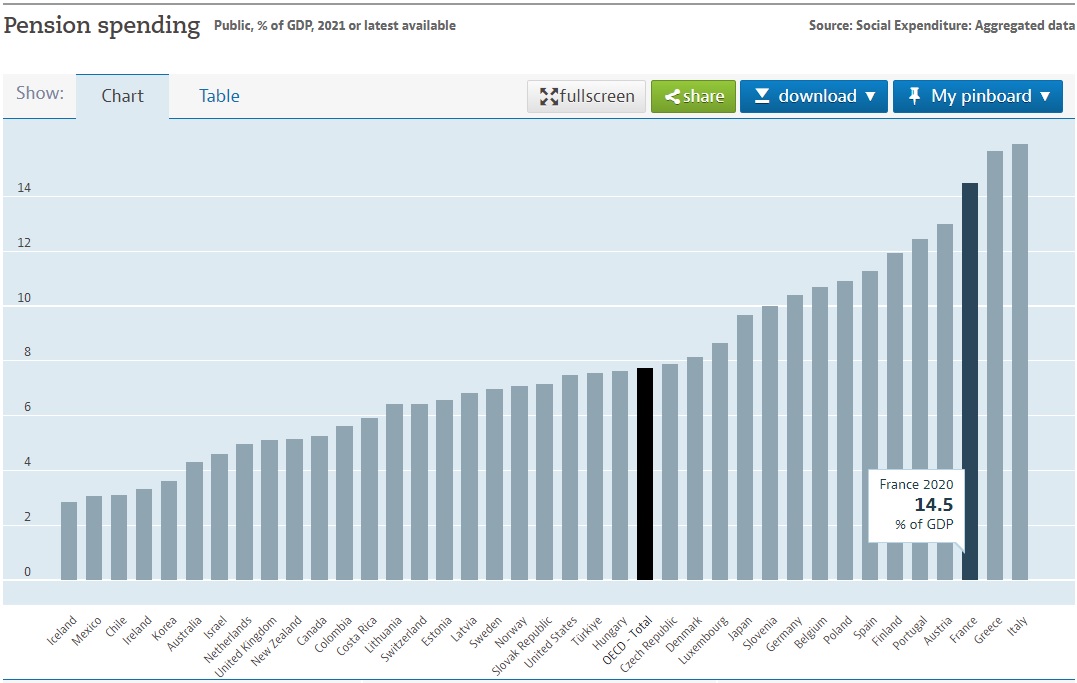 To be sure, having the third-highest burden of retirement spending is hardly something to celebrate. And it is not exactly a big achievement to be slightly less worse than Greece and Italy.
This is why President Macron is pushing to increase the retirement age from 62 to 64.
But French voters and French lawmakers have an entitlement mentality and Macron's initiative was faltering. So the government used executive authority to unilaterally impose the law.
Needless to say, this has triggered a lot…
View original post 483 more words