International Liberty
As documented in Commanding Heights: The Battle of Ideas, Margaret Thatcher and Ronald Reagan saved their nations from economic malaise and decline.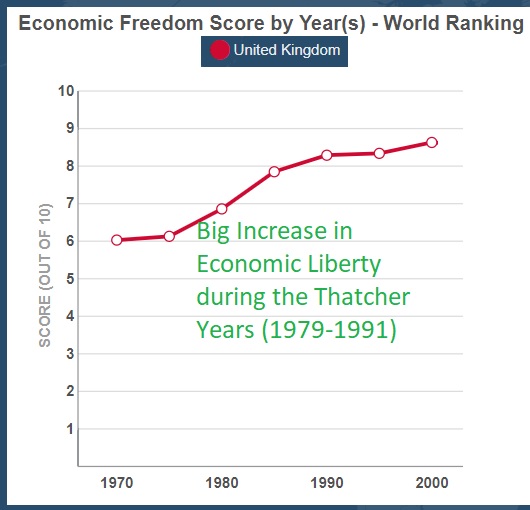 Today, let's focus on what happened in the United Kingdom.
Economic liberty greatly increased during the Thatcher years.
She deserves the lion's share of the credit for the U.K.'s economic rebirth and renaissance, but she also had the wisdom to appoint some very principled and very capable people to her cabinet.
Such as Nigel Lawson, who served as her Chancellor of the Exchequer (akin to a combined Treasury Secretary/OMB Director in the U.S.).
Lawson died last week, leading to many tributes to his role is resuscitating the U.K. economy.
The Wall Street Journal's editorial summarized his achievements.
…our problems are solvable, as they were a half century ago. One of those crucial problem solvers was British politician Nigel Lawson, who died this week at age 91…
View original post 482 more words