International Liberty
Congratulations to Belgium. According to the new edition of Taxing Wages, average Belgian workers have the dubious honor of surrendering the biggest chunk of their income to government. No wonder part of the country is interested in secession.
We can also give (sincere, this time, rather than sarcastic) congratulations to New Zealand and Switzerland, which impose the lowest overall tax burden on the labor income of average workers (with honorable mention to Chile and Mexico for low tax burdens in developing countries).
Here's the key data, which shows how much of an average worker's wages are lost because of income and payroll taxes.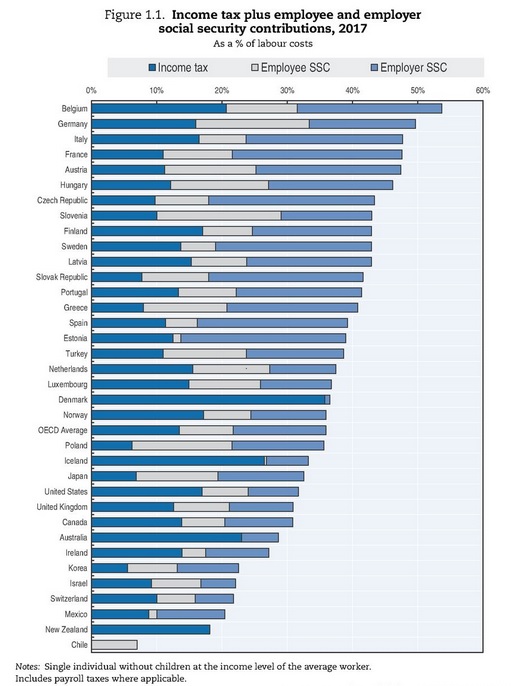 The United States, I'm happy to report, is in the bottom half, which means the government confiscates a below-average amount of money from workers.
Other nations with onerous burdens include Germany, Italy, and France
Regarding the Belgian tax burden, the government understands this is…
View original post 402 more words