International Liberty
I was a big fan of the lower corporate tax rate in last year's tax bill, largely because I want a better investment climate,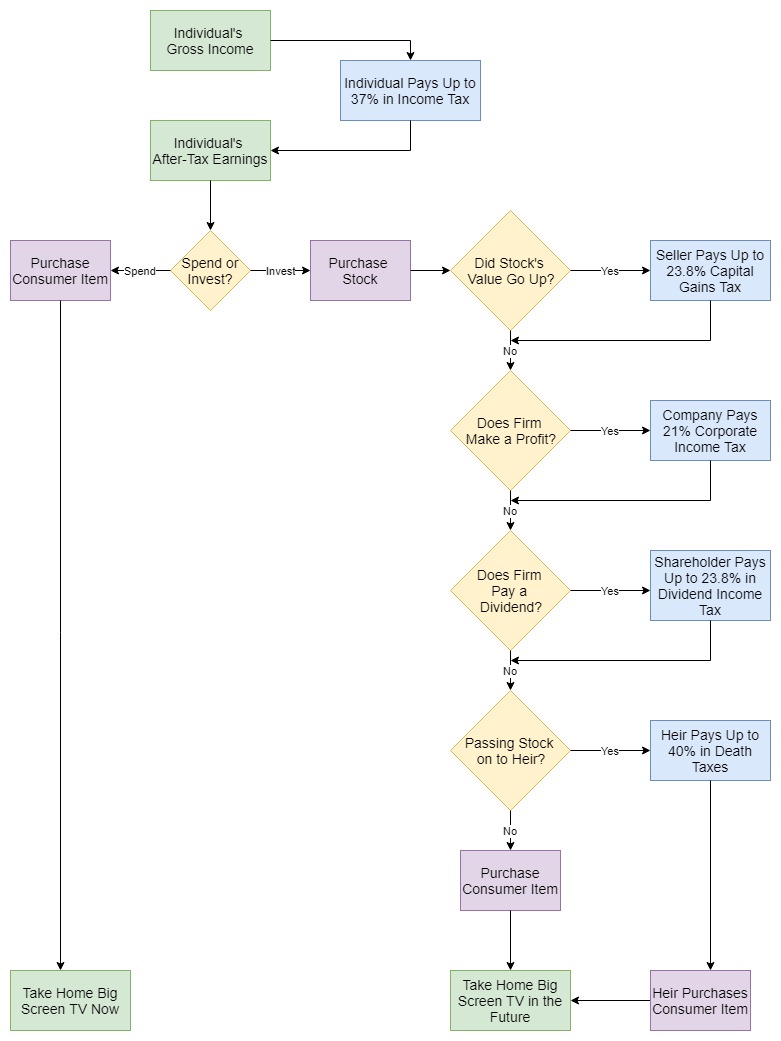 which then will lead to higher productivity and rising wages.
Simply stated, the current tax code (as shown in the chart) has a very harsh bias against income that is saved and invested.
Anything that can be done to reduce the magnitude of this "double taxation" will lead to better economic performance.
Now that the lower corporate tax rate has been implemented, there's a debate about whether it is having desirable affects.
In this CNBC debate, I explain that stock "buybacks" and employee bonuses are positive short-run results, but that I'm much more interested in the potential long-run benefits.
As with all brief interviews, it's difficult to share a lot of information. My main goal was to point out that there's nothing…
View original post 932 more words