International Liberty
A couple of years ago, to help build the case against socialism, I showed how West Germany enjoyed much faster growth and much more prosperity than East Germany.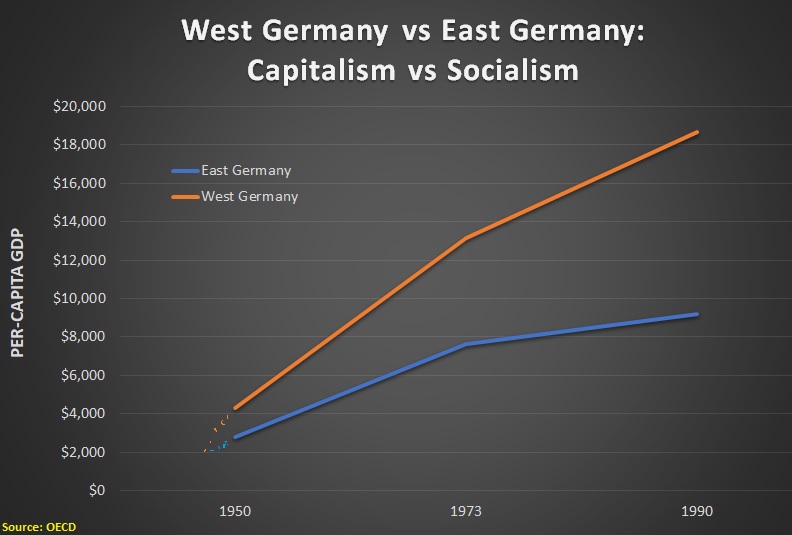 The obvious lesson to be learned from this example of "anti-convergence" is that market-oriented economies out-perform state-controlled economies.
I want to revisit this topic because I recently dealt with someone who claimed that government spending via the Marshall Plan deserves the credit for West Germany's post-war economic renaissance.
What does the evidence say? Was foreign aid from the United States after World War II a key driver (for Keynesian or socialist reasons) of the West German economy.
The answer is no.
Professor David Henderson explained the role of the Marshall Plan for Econlib.
After World War II the German economy lay in shambles. …less than ten years after the war people already were talking about the German economic miracle…
View original post 752 more words