International Liberty
Modern tax systems tend to have three major deviations from good fiscal policy.
High marginal tax rates on productive behavior like work and entrepreneurship.
Multiple layers of taxation on income that is saved and invested.
Distortionary loopholes that reward inefficiency and promote corruption.
Today, let's focus on an aspect of item #2.
The Tax Foundation has just released a very interesting map (at least for wonks) showing the total tax rate on dividends in European nations, including both the corporate income tax and the double-tax on dividends.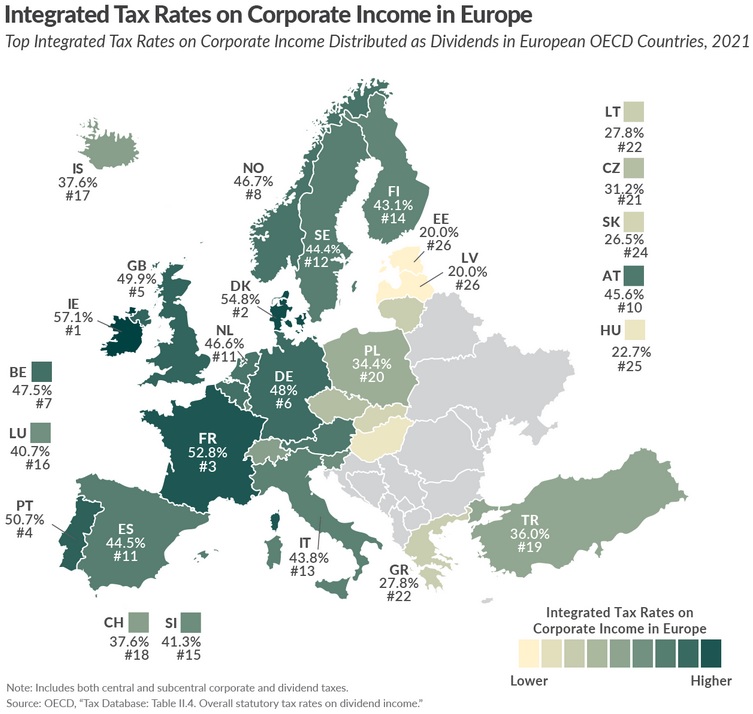 Because it has a reasonably modest corporate income tax rate, some of you may be surprised that Ireland has the most onerous overall burden on dividends. But that's because there are high tax rates on personal income and households have to pay those high rates on any dividends they receive (even though companies already paid tax on that income).
It's less…
View original post 444 more words