International Liberty
I'm a knee-jerk supporter of free trade, which simply means I don't think politicians and bureaucrats should be able to interfere with my freedom to buy good and services from people who happen to live in other nations.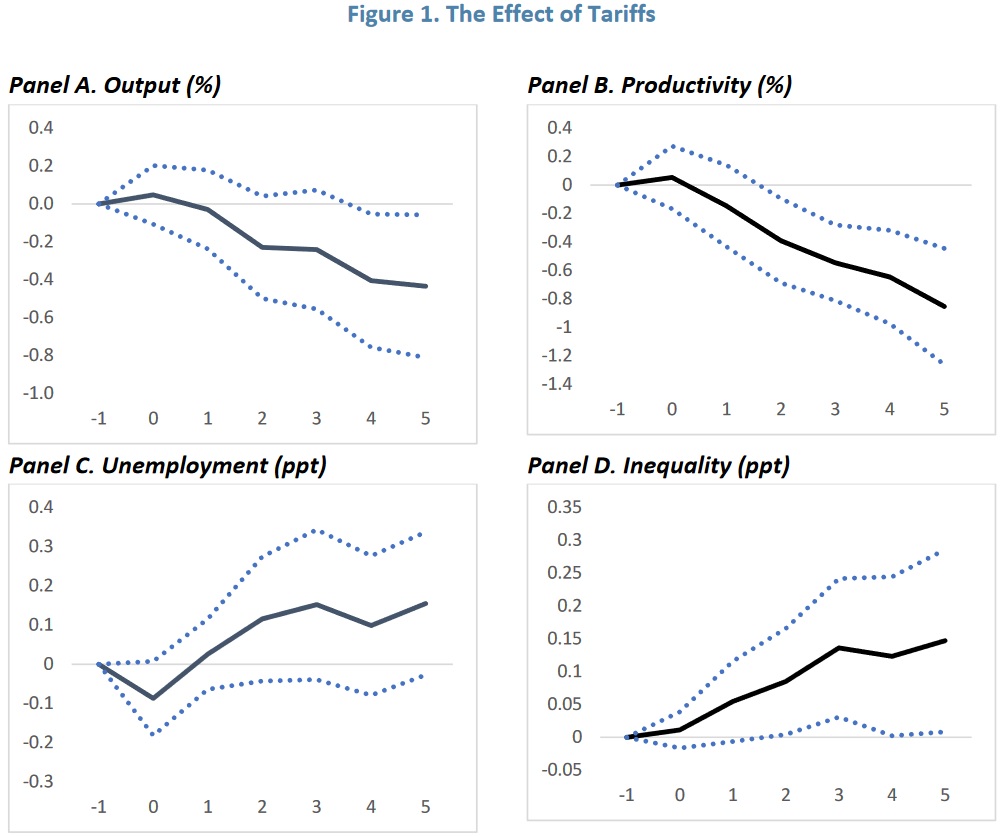 But my support for free trade is not just based on ideology. I also cite data on how trade taxes and other restrictions make nations poorer.
Simply stated, trade barriers (like other forms of government intervention) make an economy less efficient.
And the negative effects go beyond overall economic output. Researchers also find job losses, lower productivity, and increased inequality.
Today, let's look at some new research on this topic. The IMF earlier this year released a new working paper authored by Kim Beaton, Valerie Cerra, and Metodij Hadzi-Vaskov.
Here are the main results.
…firms in countries and industries experiencing greater competition from imports reduce employment slightly. …Even so, the…
View original post 378 more words