International Liberty
The capital gains tax is double taxation, and that's a bad idea (assuming the goal is faster growth and higher wages).
Let's consider how it discourages investment. People earn money, pay tax on that money, and then need to decide what to do with the remaining (after-tax) income.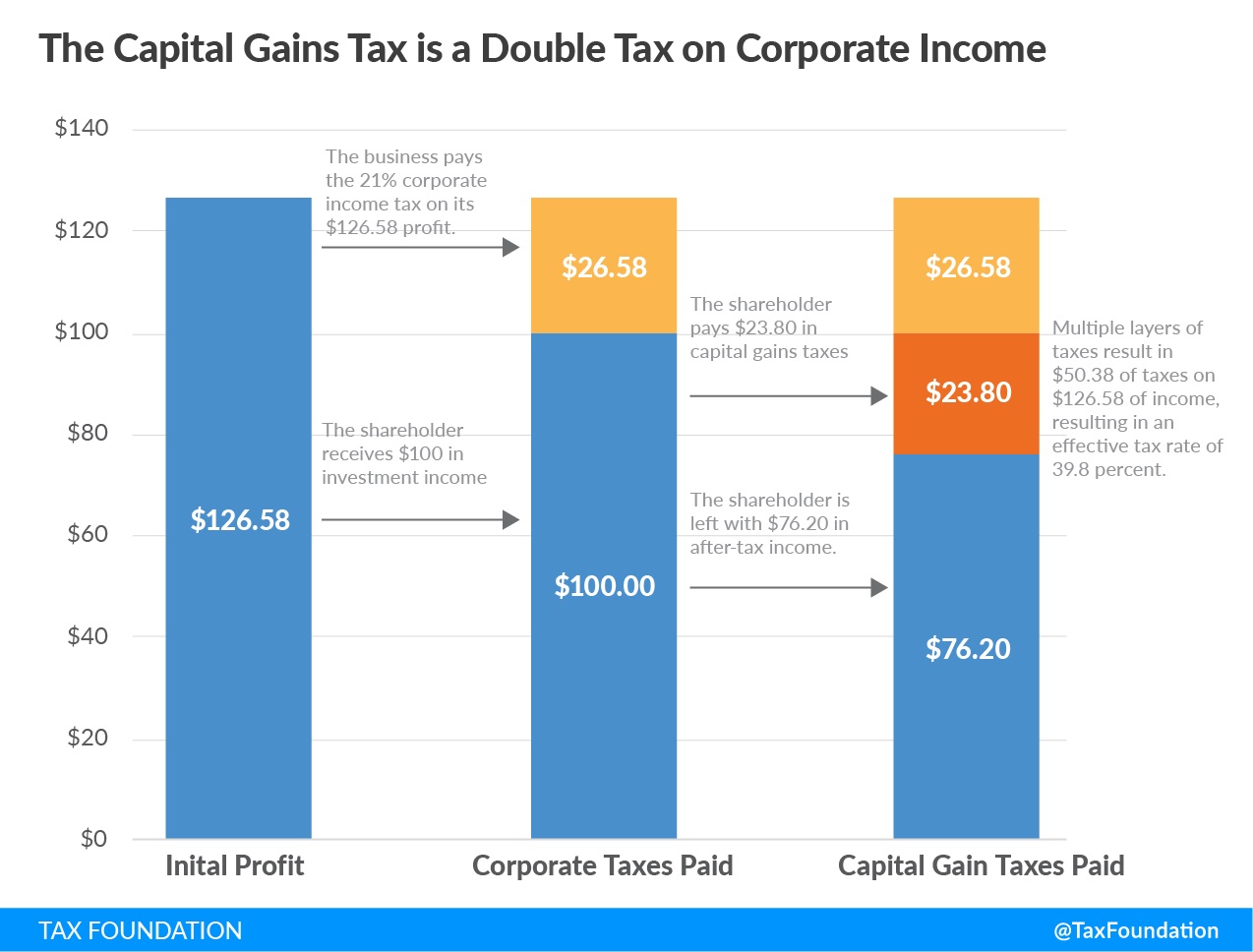 If they save and invest, they can be hit with all sorts of additional taxes. Such as the capital gains tax.
If you want to be wonky, a capital gain occurs when an asset (like shares of stock) climbs in value between when it is purchased and when it is sold.
But stocks rise in value when the market expects a company will generate more income in the future.
Yet that income gets hit by both the corporate income tax and the personal income tax (the infamous double tax on dividends).
So a capital gains tax is a version…
View original post 509 more words