International Liberty
Back in 2012, I wrote a column for the Wall Street Journal to highlight the success of Switzerland's spending cap (also known as the "debt brake").
Swiss voters voted for this spending cap in 2001 and ever since it took effect in 2003, government spending has increased by an average of 2.2 percent annually, only about half as fast as it was growing in the decades before the cap was imposed.
To show the ongoing success of the debt brake, here's a map comparing changes in the burden of spending in Switzerland and its four major neighbors (France, Germany, Italy, and Austria). As you can see, IMF data reveals that Switzerland has been more responsible.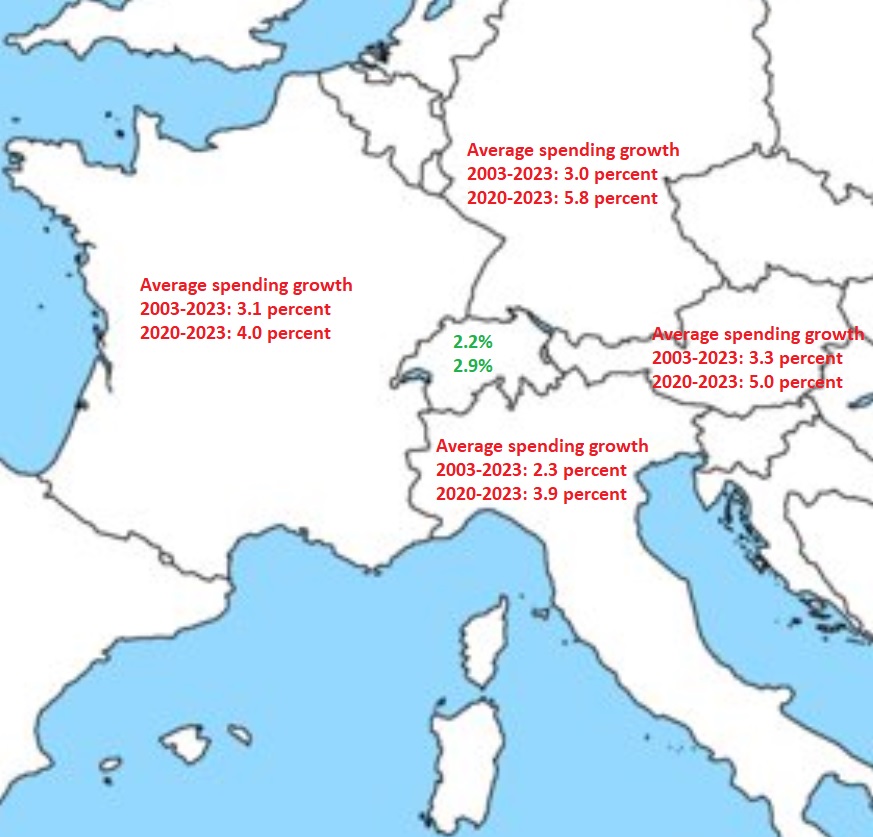 I even calculated changes in national spending burdens since the start of the pandemic.
You can see that all governments used the virus as an excuse for more spending, but the fiscal damage was…
View original post 406 more words