International Liberty
While speaking last week at the Acton Institute in Michigan, I responded to a question about the perpetual motion machine of Keynesian economics.
For purposes of today's column, let's try to understand the Keynesian viewpoint.
First and foremost, they think spending drives the economy, whether consumer spending or government spending.
Critics like me argue that the focus should be on income and production. We want to increase saving, investment, entrepreneurship, and labor supply. Simply stated, money has to be earned before anyone spends it.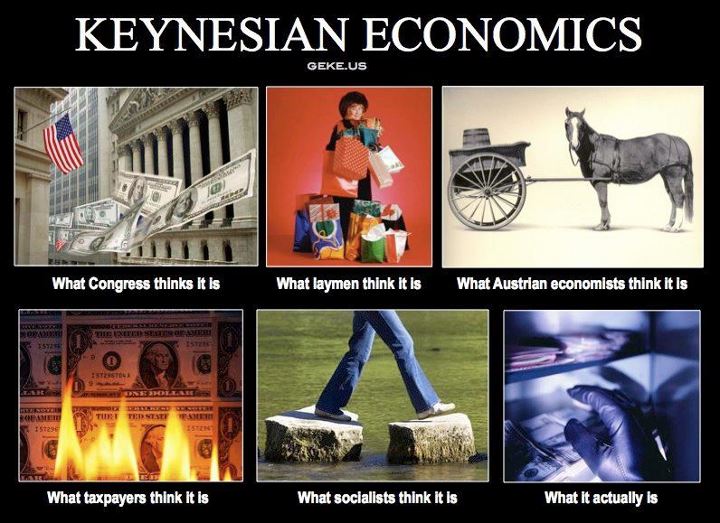 Keynesian economists, by contrast, think it is very important to distinguish between the long run and short run. In the long run, they generally would agree with the previous paragraph.
But they would argue that "stimulus" policies can be desirable in the short run if there is an economic downturn.
More specifically, they argue you can stop or minimize a…
View original post 284 more words