21 Mar 2015 Leave a comment
by Jim Rose in applied welfare economics, comparative institutional analysis, Marxist economics, politics - Australia, politics - New Zealand, politics - USA, poverty and inequality, urban economics Tags: Class war, Generation Rent, housing affordability, housing prices, land use regulation, RMA, Thomas Picketty, top 1%, wage stagnation
The other day, I replied to a rant by Bill Rosenberg about the decline in labour share of national income and its implications for income inequality and the great wage stagnation. The labour share of national income has dropped by at least 5% in most countries including New Zealand.
New data from the USA has found that the entire declining the value of the share of labour of national income is due to home ownership:
…the net capital share has increased since 1948, but when disaggregated this increase comes entirely from the housing sector: the contribution to net capital income from all other sectors has been zero or slightly negative, as the fall and rise have offset each other.
The capital share is rising because of the increased value of housing in countries with widespread home ownership. The concentration of capital ownership and wealth in the top 1% was a misplaced concern based on measurement error.
https://twitter.com/EconBizFin/status/581047721836060672
Piketty assumed the returns to capital were increasing across the entire economy. Rognlie found the trend to be almost entirely isolated to the housing sector. His 23 page long conference paper at the Brookings Institution started as a comment on a blog post on Marginal Revolution.
When Rognlie adjusted for the rapid depreciation inherent to investments in capital such as computer software, most of the rest of the increase in the capital share in recent decades in the USA and six other countries has came in housing.
A single sector such as housing is not the force that is shaping past and future of inequality as Piketty and others such as Bill Rosenberg in New Zealand have assumed. They attributed a growing share of income going to capital across the board as Tyler Cowan explains.
In the simplest version of the Piketty model, wealth grows more quickly than does the economy as a whole and thus the picture changes. The relative losers are no longer low earners but rather anyone who is not a capitalist. Any disparity is due not to their shortcomings in labour markets but rather to their lack of a high initial endowment.
The main driver of inequality is the tendency of returns on capital to exceed the rate of economic growth and company shares, businesses and other capital are owned by a narrow section of the community, and in particular by the top 1% of income earners. Trends in housing prices and the comings and goings of intangible capital is not part of that story.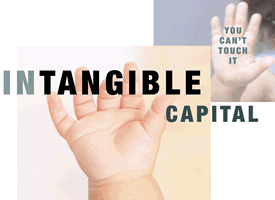 Investment and depreciation of software and other intellectual property is not well handed, or even well measured in current national accounting systems as Edward Prescott has shown in a long research programme dating back 10 years. Intangible capital produced and owned by businesses is known to be big part of all investment in the economy but nearly all  of it is recorded as an expense and therefore most is not part of GDP as currently measured.
Source: Edward C. Prescott and Ellen R. McGrattan (2014)
Prescott estimated the value of intangible capital to be equal to about 60% of that of tangible capital in the US economy. Incorrect treatment of investment in intangible capital seriously underestimates investment, output, fluctuations in labour productivity and movements in the capital shares. The graph above shows that the recently introduced intellectual property classification in the US national accounts is both large and volatile relative to equipment and structures investments over the last 40 years. The graph below shows that including intangible capital completely changes the predictions of real business cycle models about trend US labour productivity in the 1990s.
Labor Productivity, for the Model, With and Without Intangible Investment (Real, Detrended) 1990-2003
Source: McGrattan and Prescott, 2005, "Expensed and Sweat Equity," Research Department Working Paper 636, Federal Reserve Bank of Minneapolis.
This depreciation adjustment for software investment is important because you can't eat depreciation, as a shrewd observer noted. The rapid depreciation of software is depreciation – it cannot be redistributed from the top 1% to the downtrodden workers as some sort of income. Others have also earlier argued that Piketty's claims rest on the recent increase in the price of housing.
The main reason for increases in the price of housing in New Zealand and elsewhere is restrictions on the supply of land by local councils. They are the real class enemy.
The metropolitan urban limit in Auckland increases land prices by 9 fold just inside that limit. As Tim Taylor said today:
The rise in capital income as a result of a long-term rise in land and housing prices across the high-income countries is a phenomenon that isn't easily crammed into the usual disputes over whether capital owners are exploiting wage-earners.
The role of the housing sector and restrictions on land supply driving up housing prices in recent decades in shaping the future of inequality is perhaps underplayed given the many discussions of Generation Rent.
Housing affordability is a real crisis in New Zealand and many other countries with the younger generation no longer able to buy a house. They are condemned to decades of renting a house. They may never be able to afford a house on one income and perhaps two ordinary comes.
The future of inequality is between those who can and cannot afford a dream and a right for their parents and grandparents, which was to buy a house and pay the mortgage off within a couple of decades.
Young people used to buy a house shortly after leaving university and paid it off by their middle age when I was in my 20s and 30s. Back then, which was not all that long ago, ordinary workers could aspire to take out a mortgage and buy a house in the suburbs.
Unless there is a major deregulation of the supply of land in the big cities, home ownership for most in the community will really be a dream, rather than a dream of aspiration achieved  by most by their 30s, if not often earlier through working and saving. The grandchildren of the baby boomers will become and perhaps already are Generation Rent.