we find strong evidence that lower unionization is associated with an increase in top income shares in advanced economies during the period 1980–2010
Gender analysis! Gender analysis! Where is the gender analysis, which is central to any analysis of inequality in and outside of the labour market!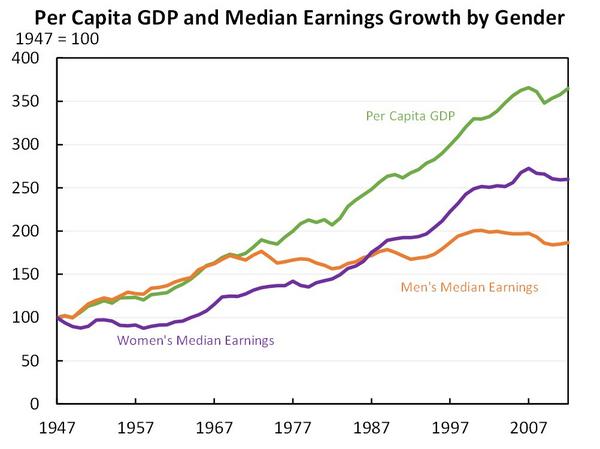 Women have done swimmingly over the last few decades in terms of closing the gender wage gap, increasing labour force participation and overtaking men in investment in higher education.
Who's the weaker sex? Women now make up the majority of university students around the world econ.st/1x1cUli http://t.co/6YWv6SuQc4—
The Economist (@TheEconomist) March 13, 2015
As for unions and women, their record of discrimination against women as  threat to the union wage premium was so appalling that even Hollywood was willing to take a swipe at unions and the hostility with which mining unions, for example, greeted the first female miners.
In spite of women's early involvement in labour struggles, deeply ingrained prejudices against women taking a full role in the workplace were often reinforced by labour unions themselves. Women were seen as mere auxiliaries to the movement, or worse, as threats to men's jobs.
HT: whitehouse.gov