International Liberty
I wrote last month about a new book from the Fraser Institute about demographics and entrepreneurship.
My contribution was a chapter about the impact of taxation, especially the capital gains tax.
At a panel in Washington, I had a chance to discuss my findings.
If you don't want to watch an 11-minute video, my presentation can be boiled down to four main points.
1. Demographics is destiny – Other authors actually had the responsibility of explaining in the book about the importance of demographic change. But it never hurts to remind people that this is a profound and baked-in-the-cake ticking time bomb.
So I shared this chart with the audience and emphasized that a modest-sized welfare state may have been feasible in the past, but will be far more burdensome in the future for the simple reason that the ratio of taxpayers to tax-consumers is dramatically changing.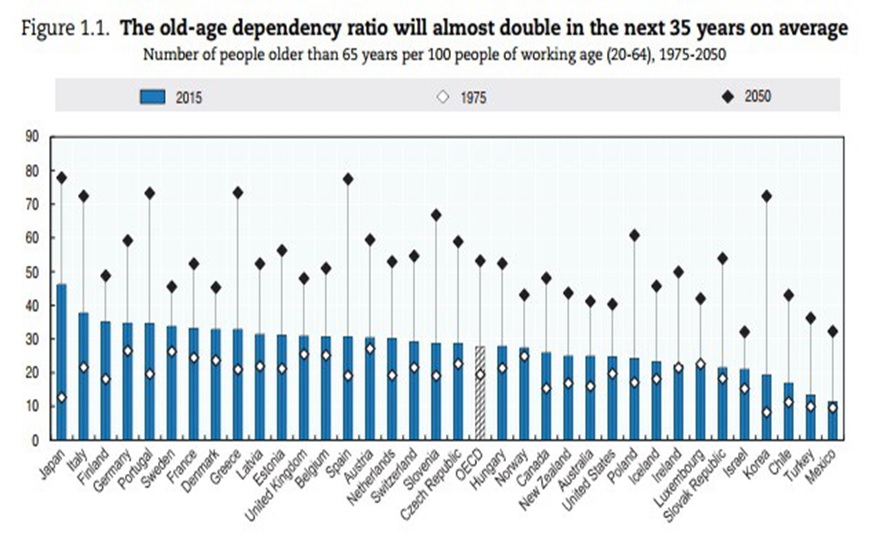 And…
View original post 313 more words