International Liberty
When I give speeches about modern welfare states, I'll often cite grim data from the IMF, BIS, and OECD about the very depressing fiscal consequences of ever-expanding government.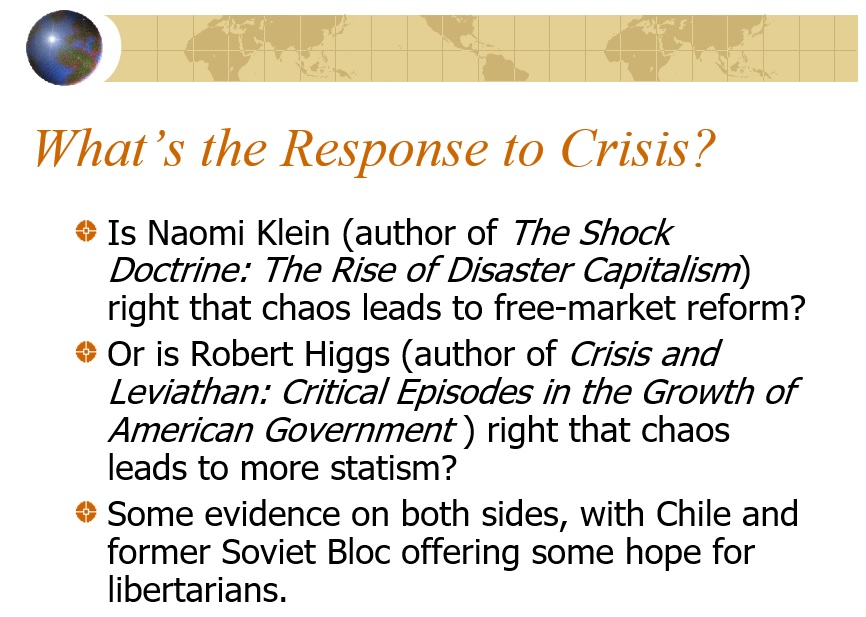 And if I really want to worry an audience, I'll augment those numbers by talking about the erosion of societal capital and explain it's very hard to adopt necessary reforms once the work ethic and self-reliance have been replaced by a culture of dependency and entitlement.
I basically warn people that many western nations (including the United States) are doomed to suffer Greek-style fiscal collapse. Depending on the type of speech, this is where I sometimes share a slide suggesting that there are two possible outcomes once an economic crisis occurs.
Does a crisis caused by bad government lead to even more bad government, which is the pessimistic hypothesis in Robert Higgs' classic, Crisis and…
View original post 683 more words