International Liberty
I periodically explain that pro-market policies are the best way of helping poor people.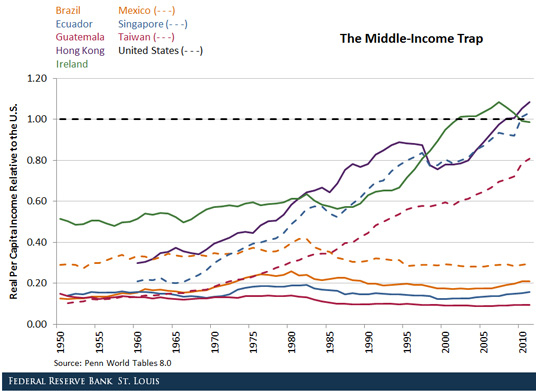 The reason rich countries are rich is because they had lengthy periods of limited government, free markets, and the rule of law.
And the convergence literature shows that the same thing is true for developing nations.
Today, let's look at some new research from the World Bank on how good policy plays a role in generating wealth from natural resources. The authors start by explaining the issue they want to investigate.
The literature on economic development often assumes that natural resource endowments are exogenous. …the resource economics literature has emphasized that the resource base is endogenous to investment in exploration and extraction. That literature has, however, overlooked the role that market orientation and institutions play in driving investments in the resource sector. Our aim is to bridge the gap between these two literatures and explore the…
View original post 691 more words