NOT A LOT OF PEOPLE KNOW THAT
By Paul Homewood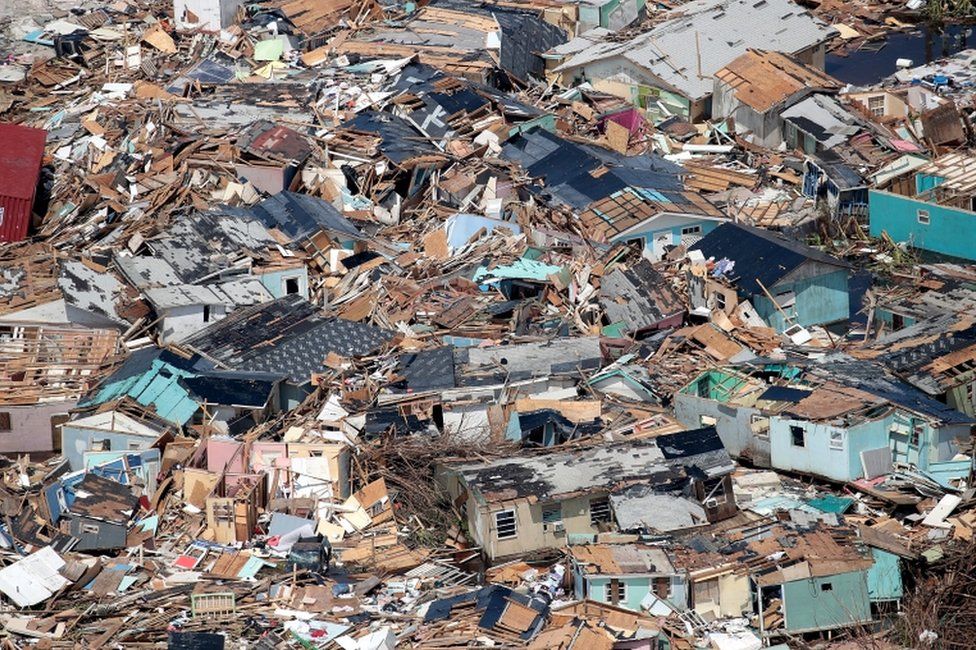 Devastation on the Abaco Islands, after Hurricane Dorian
Let me start by confirming the very real devastation left by Hurricane Dorian in the Bahamas, particularly the Abaco Islands, which took the direct hit.
According to the BBC:
The death toll from Hurricane Dorian in the Bahamas will be "staggering", the country's government has warned as aid efforts are being stepped up.
The official death toll stands at 30, but is expected to rise further.
Officials are sending morticians and 200 body bags to the Abaco Islands, the worst-hit part of the archipelago.
Nevertheless, we need to analyse what actually happened.
View original post 743 more words