International Liberty
Having already written several dozen columns on public policy and the coronavirus, it's time to add my two cents to the debate over Sweden's (comparatively) laissez-faire approach to the pandemic.
If nothing else, it's remarkable that the nation Bernie Sanders praised for socialism (albeit incorrectly) is now the poster child for (some) libertarians.
What makes Sweden special, as depicted in this graphic from CNN, is a more lenient attitude about letting ordinary life continue.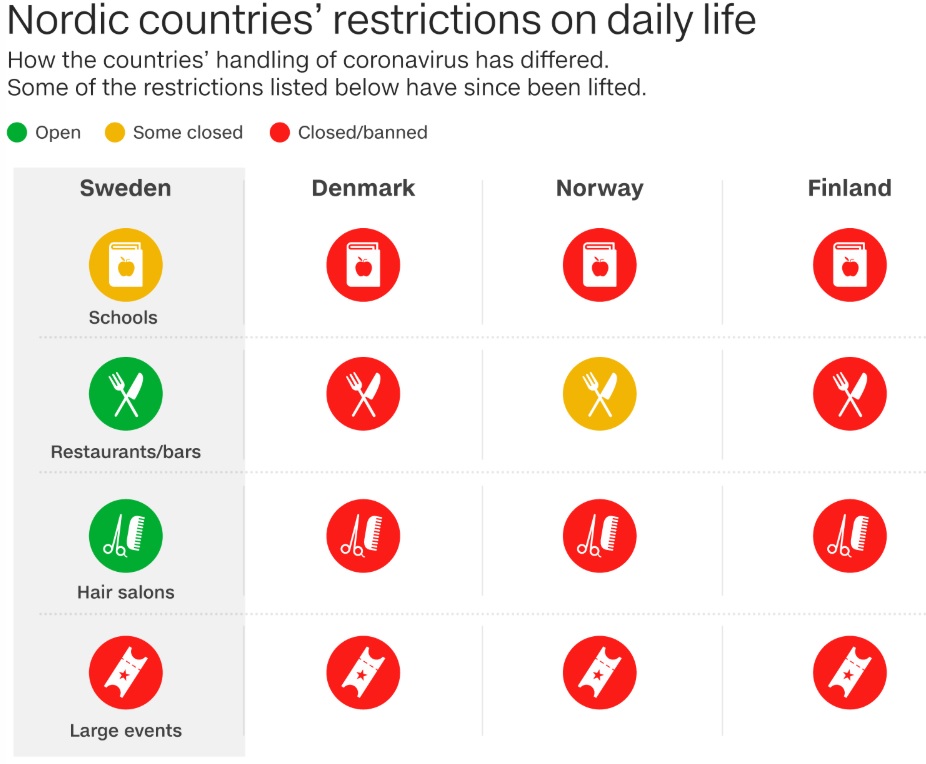 Did Sweden make the right choice?
Let's review several analyses, starting with Hilary Brueck's article for Business Insider.
In Sweden, bars and restaurants are open to the public, you can go get a haircut, and primary school is in session. …life goes on. …If anyone can have success with such a low-enforcement disease-fighting strategy, it may be Sweden. …The Swedish prerogative asks citizens to act like adults, and then trusts that, left…
View original post 1,215 more words