International Liberty
Yesterday's column focused on how police unions protect the bad apples who misbehave and therefore cause some people to resent law enforcement, especially in the minority community.
Curtailing the role of those unions would be an important step to create better bonds between the police and the citizenry.
Today's column will explain the need to repeal or substantially curtail the doctrine of "qualified immunity," which was created by courts to protect cops who trample on people's rights.
It's not a complete answer, just as fixing the union problem isn't a complete answer. But getting rid of the doctrine at least will give citizens the opportunity to bring lawsuits when cops disregard their civil liberties. This tweet is a good summary for those who don't have time to dig into the topic.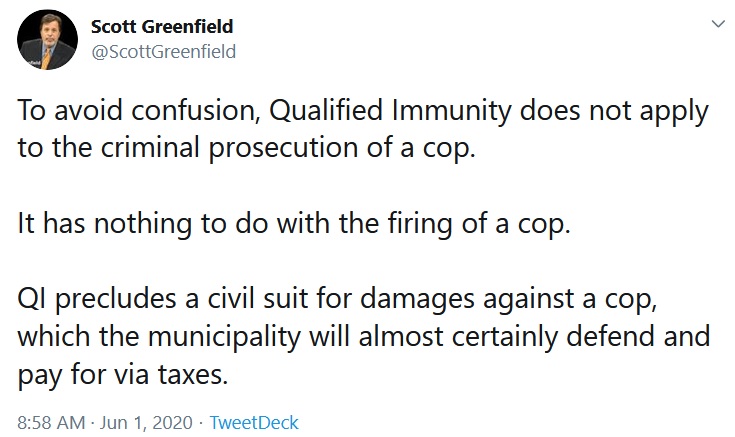 But hopefully you do have time to investigate this issue.
Here are excerpts from four articles about problems with…
View original post 1,000 more words