International Liberty
Back in 2016, I shared an image that showed how the welfare state punishes both the poor and rich.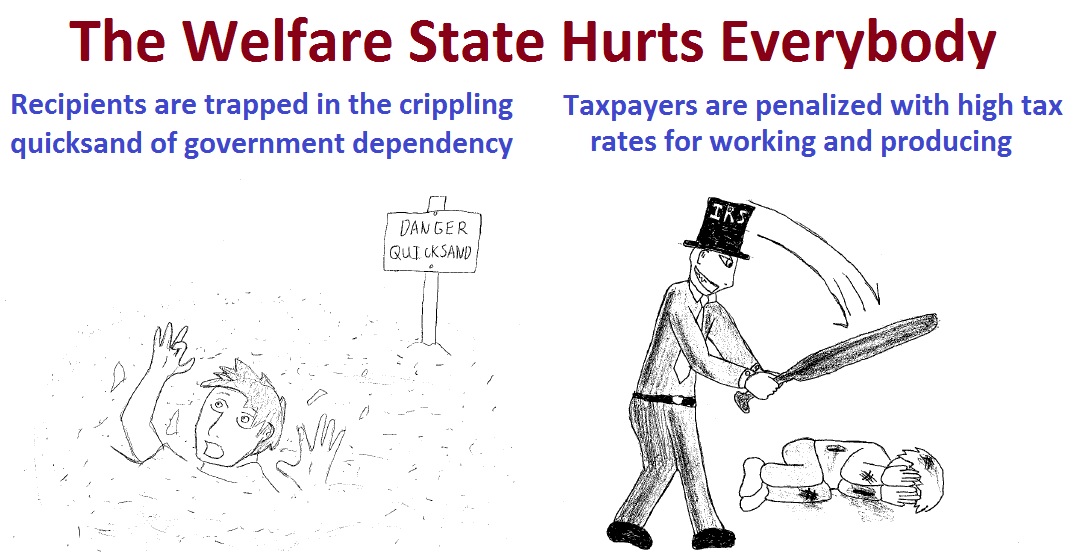 Rich people are hurt for the obvious reason. They get hit with the highest statutory tax rates, and also bear the brunt of the double taxation (the extra layers of tax on saving and investment resulting from capital gains taxes, double taxes on dividends, death taxes, etc).
But I also pointed out that the poor are penalized because they get trapped in dependency.
In large part, this is because they face bad incentives when they work and try to become self sufficient. Not only do they get hit by federal and state taxes, but they also can lose access to various redistribution programs. And the combination of those two factors can produce very high implicit marginal tax rates.
I cited an astounding example of this phenomenon in 2012…
View original post 714 more words