International Liberty
For what it's worth, my presidential prediction for 2020 will probably turn out to be more accurate than my presidential prediction for 2016.
But I doubt anyone cares about that. Let's instead look at what happened last night (and, in some cases, what is still happening).
President
It appears that Biden will prevail in the battle for the White House when the dust settles, but you can see from this Washington Post map that the race was much closer than most people expected (Pennsylvania is expected to shift to Biden as mail-in votes are counted, and perhaps Georgia as well).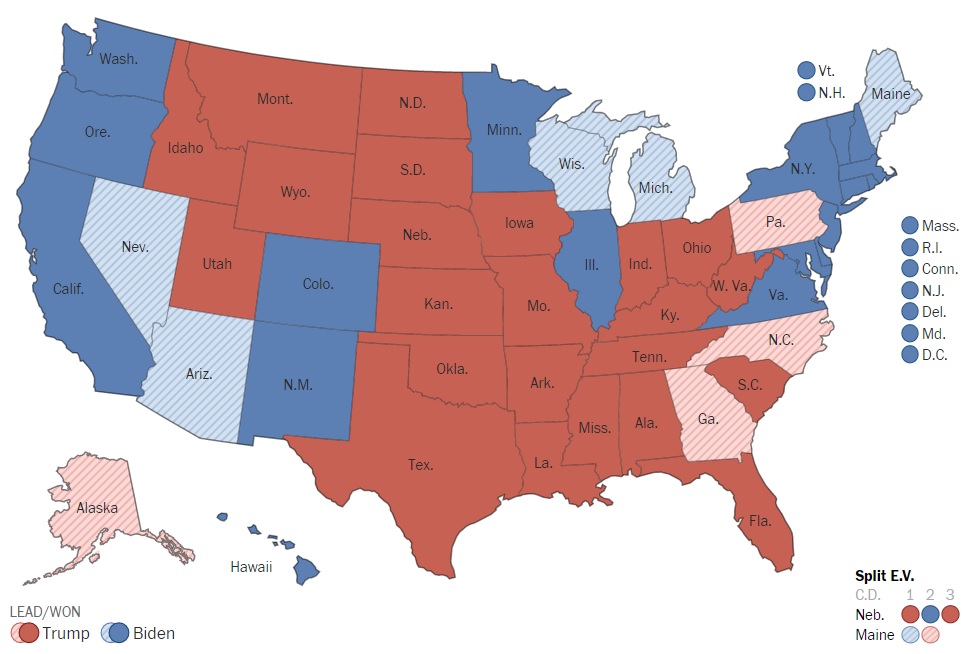 If that's the final result, here are two obvious takeaways based on where a president has a lot of unilateral power.
Other policy areas generally require agreement between the executive branch…
View original post 552 more words