International Liberty
As illustrated by my recent three-part series (here, here, and here), I care about helping the poor rather then hurting the rich.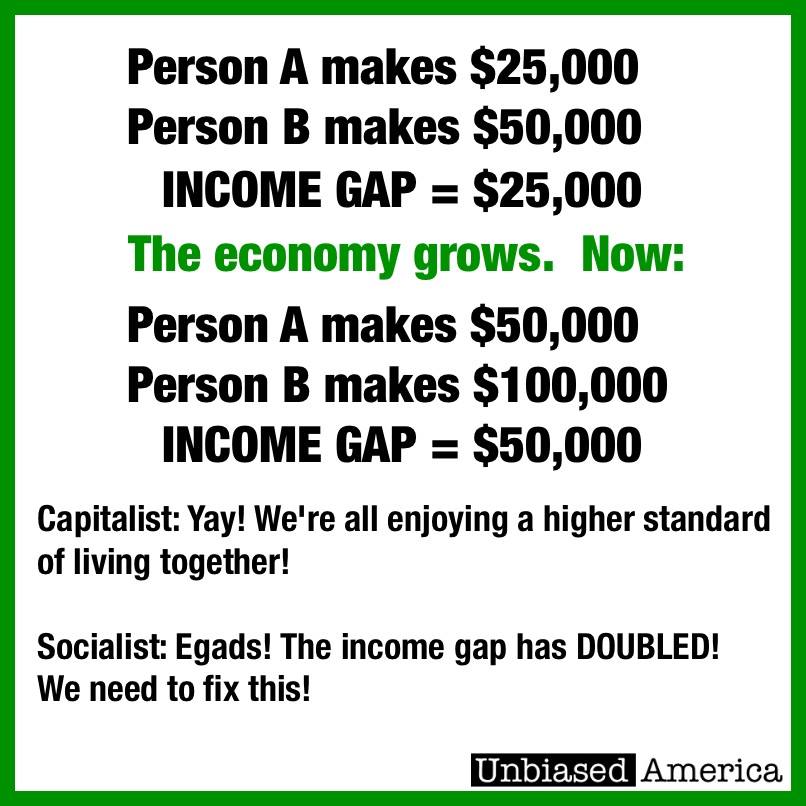 More broadly, I want a bigger economic pie so that everyone can have a larger slice. And I don't particularly care if some people get richer faster than other people get richer (assuming they are earning money honestly and not relying on government favoritism).
In other words, it doesn't bother me if someone like Bill Gates is getting richer faster than I'm getting richer, so long as there's an economic environment that gives both of us a chance to prosper based on how much value we are providing to others.
But some folks are fixated on how the pie is sliced.
For instance, the Peterson Institute for International Economics recently tweeted that there is too much inequality in the United States (compared to…
View original post 316 more words