International Liberty
The economic disintegration of Venezuela is a powerful example how socialism fails. Even in a nation with massive oil wealth.
This video from Reason tells the tragic story.
I think long-run data is especially valuable when assessing a nation's economic performance.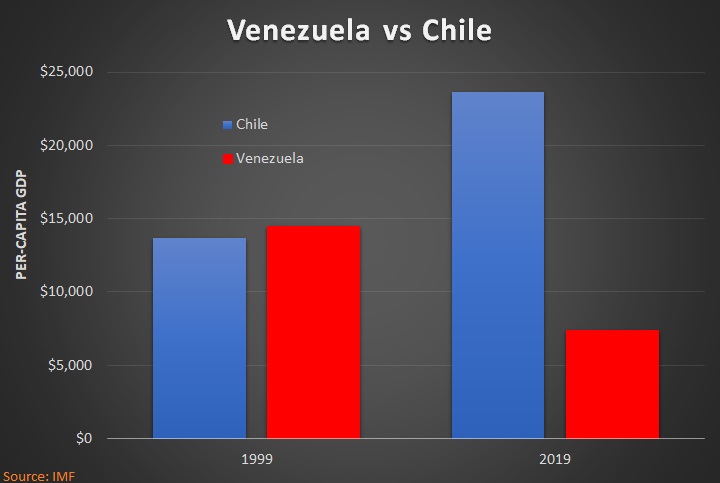 And Venezuela definitely looks terrible when looking at decades of data on per-capita economic output.
Especially when compared to a pro-market nations such as Chile.
Not that we should be surprised. This is what we find anytime capitalist-oriented counties are compared with statism-oriented countries.
And there are many other case studies.
But let's re-focus on the problems of Venezuela. In one of her Wall Street Journal columns, Mary Anastasia O'Grady analyzes the government-caused crisis. She starts by describing what happened.
Efforts to guarantee outcomes are at odds with what it…
View original post 373 more words