International Liberty
When I think about social welfare spending, I mostly worry about recipients getting trapped in dependency.
But I also feel sorry for taxpayers, who are bearing ever-higher costs to finance redistribution programs.
Today's column won't focus on those issues. Instead, we're going to utilize new OECD data to compare the size of the welfare states in developed nations.
We'll start with the big picture. Here it total redistribution spending, measured as a share of economic output, for selected countries that are members of the Organization for Economic Cooperation and Development.
Nobody will be surprised, I assume, to see that France, Finland, Belgium, Denmark, and Italy have the biggest welfare states.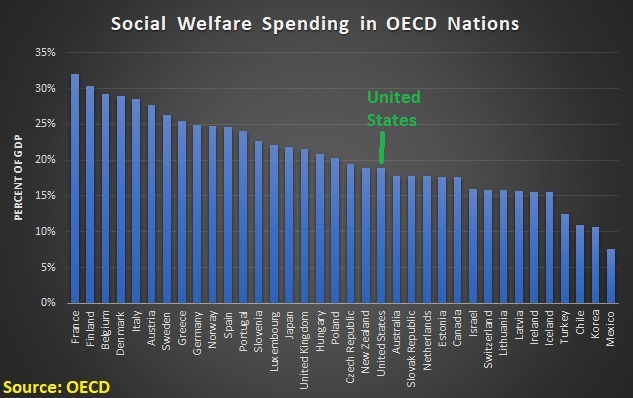 The United States is in the middle of the pack. American taxpayers might be surprised to learn, though, that they finance a bigger welfare state than the ones that exist in Canada, Iceland, and the Netherlands.
The overall numbers…
View original post 490 more words