International Liberty
In the world of public finance, Ireland is best known for its 12.5 percent corporate tax rate.
That's a very admirable policy, as will be momentarily discussed,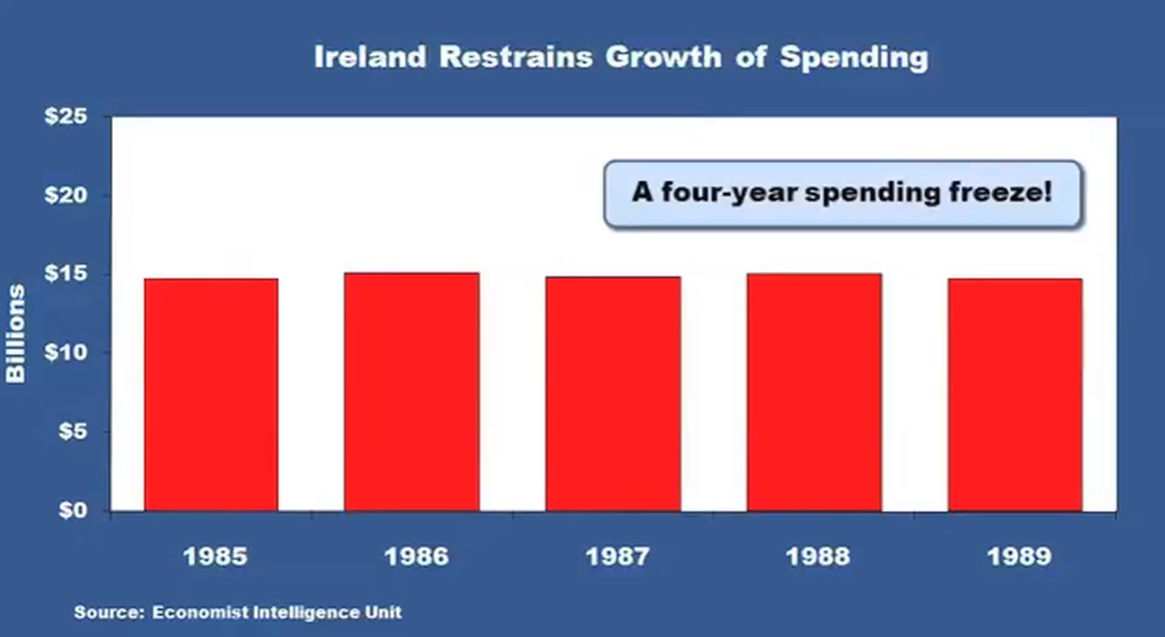 but my favorite Irish policy was the four-year spending freeze in the late 1980s.
I discussed that fiscal reform in a video about 10 years ago, and I subsequently shared data on how spending restraint reduced the overall burden of government in Ireland and also lowered red ink.
It's a great case study showing the beneficial impact of my Golden Rule.
Spending restraint also paved the way for better tax policy, and that's a perfect excuse to discuss Ireland's pro-growth corporate tax system. The Wall Street Journalopined last week about that successful supply-side experiment.
Democrats want a high global minimum tax that would end national tax competition and reduce the harm from their huge tax increase on U.S. business. But…
View original post 402 more words