International Liberty
When studying the economic of taxation, one of the most important lessons is that there should be low marginal tax rates on work, saving, investment, and entrepreneurship.
That's also the core message of this video from Prof. John Cochrane.
I wrote a primer on marginal tax rates back in 2018. I wanted to help people understand that the incentive to engage in additional productive behavior is impacted by how much people get to keep if they earn additional income.
So what matters isn't the tax on income that's already been generated.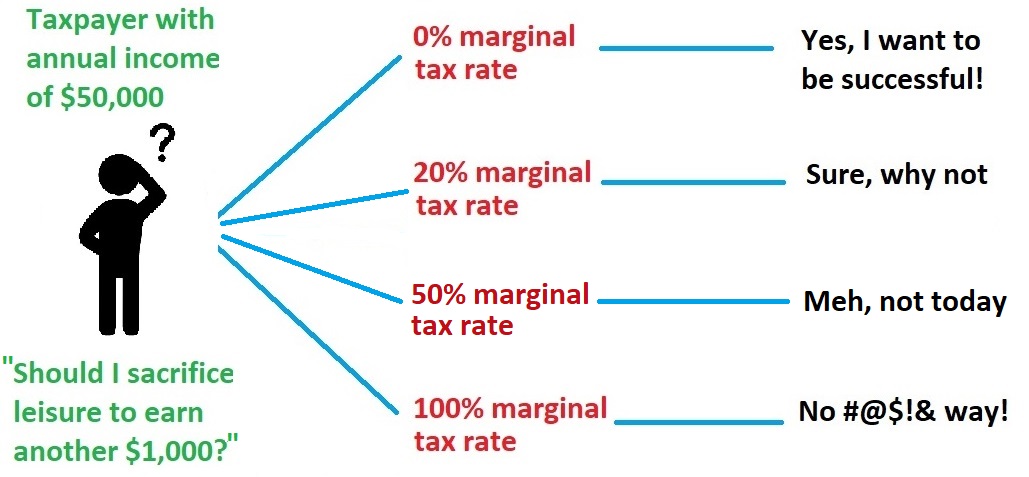 The key variable is the marginal tax on the additional increment of income. As illustrated by the accompanying visual.
I've shared real-life examples of how the American tax system can result in very high marginal tax rates, especially when you include the extra layers of tax on income that is saved and invested (producing extremely high effective marginal…
View original post 531 more words