International Liberty
I've been arguing against Biden's proposed increase in business taxation by pointing out that higher corporate taxes will be bad news for workers, consumers, and shareholders.
Everyone agrees that shareholders get hurt. After all, they're the owners of the businesses. Higher corporate taxes directly reduce the amount of money available to be paid as dividends.
But we also should recognize that higher corporate taxes can be passed along to consumers, so they also lose. Even more important, we should recognize that higher tax burdens also reduce incentives for business investment, and this can have a negative impact on worker compensation.
A 2017 study from the Tax Foundation, authored by Steve Entin, thoroughly explored this question and included a table summarizing the academic research.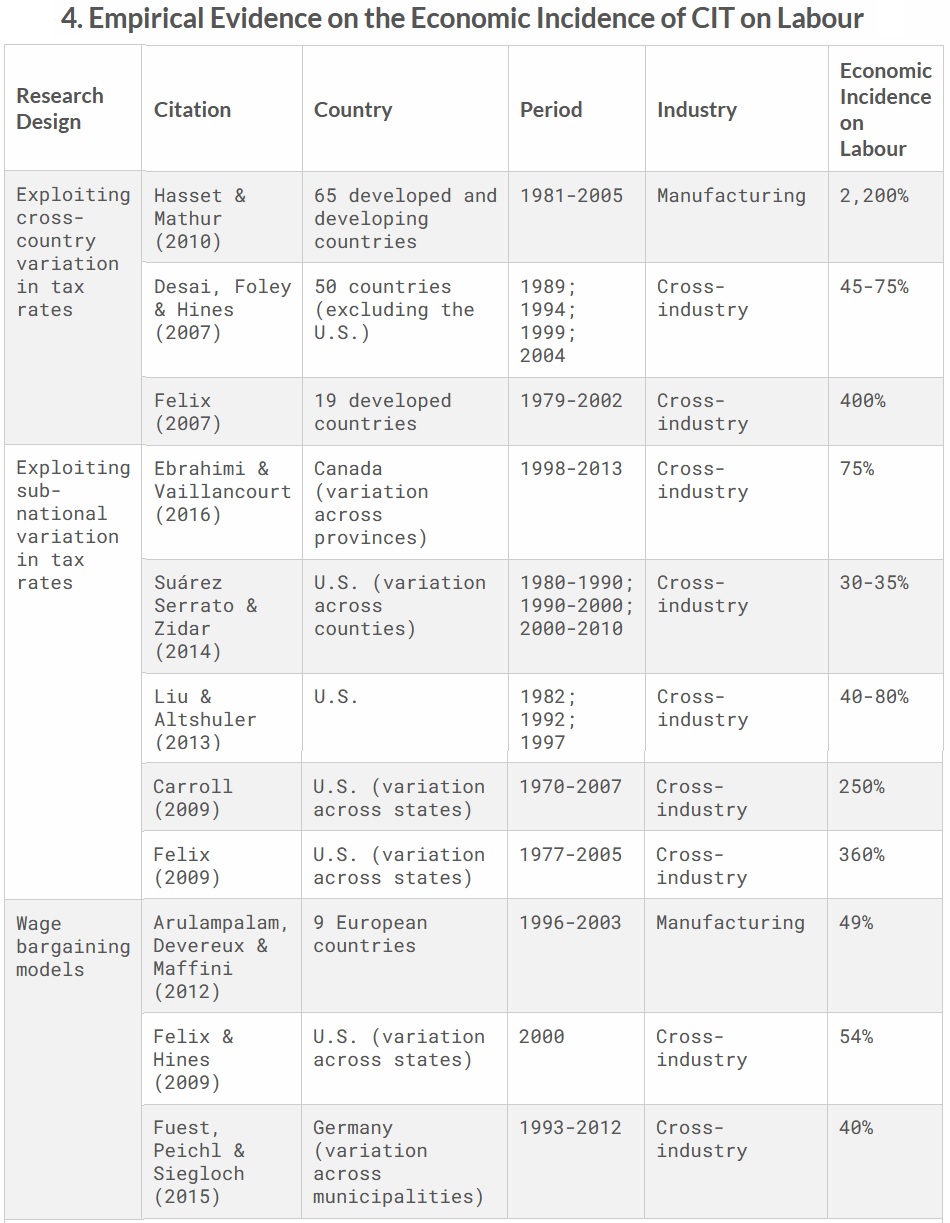 Alex Durante updated the Tax Foundation's summary of the research in a just-released report.
Here are the results of two new studies.
In a…
View original post 302 more words