International Liberty
Senator Bernie Sanders wants to dramatically increase the burden of government and he claims that his policies won't lead to economic misery because nations such as Sweden show that you can be a prosperous country with a big welfare state.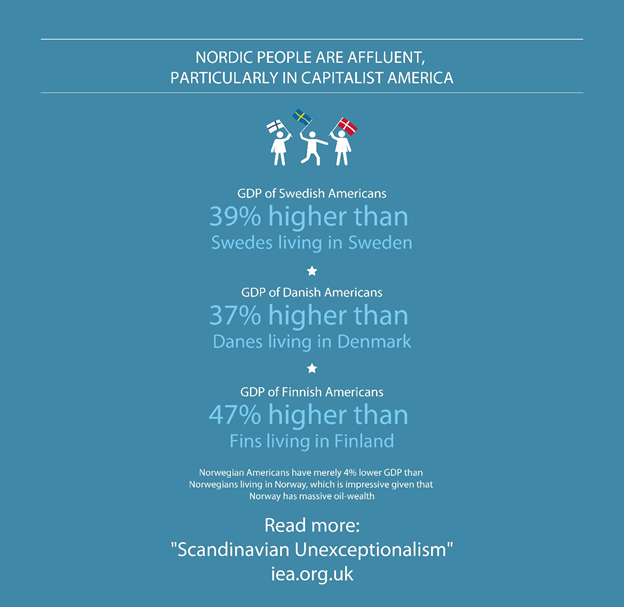 Perhaps, but there are degrees of prosperity. And a large public sector imposes a non-trivial burden on Nordic nations, resulting in living standards that lag U.S. levels according to OECD data.
Moreover, according to research by a Swedish economist, people of Scandinavian descent in America produce and earn much more than their counterparts at home.
That's not exactly a ringing endorsement of the Nordic Model.
But there actually are some things we can learn from places such as Sweden. And not just things to avoid.
As Johan Norberg explains in this short video (you may have to double-click and watch it on the YouTube site), there are some…
View original post 405 more words