International Liberty
Long-time readers know that I periodically pour coldwater on the notion that China is an economic superstar.
Yes, China did engage in some economic liberalization late last century, and those reforms should be applauded because they were very successful in reducing severe poverty.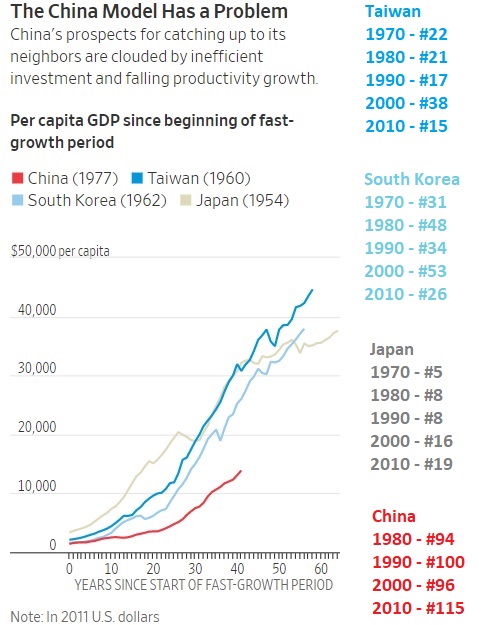 But from a big-picture perspective, all that really happened is that China went from terrible policy (Maoist communism) to bad policy (best described as mass cronyism).
Economic Freedom of the World has the best data. According to the latest edition, China's score for economic liberty rose from a horrible 3.69 in 1990 to 6.21 in 2018.
That's a big improvement, but that still leaves China in the bottom quartile (ranking #124 in the world). Better than Venezuela (#162), to be sure, but way behind even uncompetitive welfare states such as Greece (#92), France (#58), and Italy (#51).
And I fear China's score will…
View original post 454 more words