International Liberty
How the Irish Saved Civilization was a bestselling book in the mid-1990s.
Today, we're going to consider an updated version, focusing on whether Ireland can save the world economy from Joe Biden's plan for a global tax cartel.
This should be a slam-dunk issue. Ireland transformed itself from "The Sick Man of Europe" to the "Celtic Tiger" in part by adopting a 12.5 percent corporate tax rate.
How much of a tiger? Look at this data comparing per-capita gross domestic product in Ireland and France.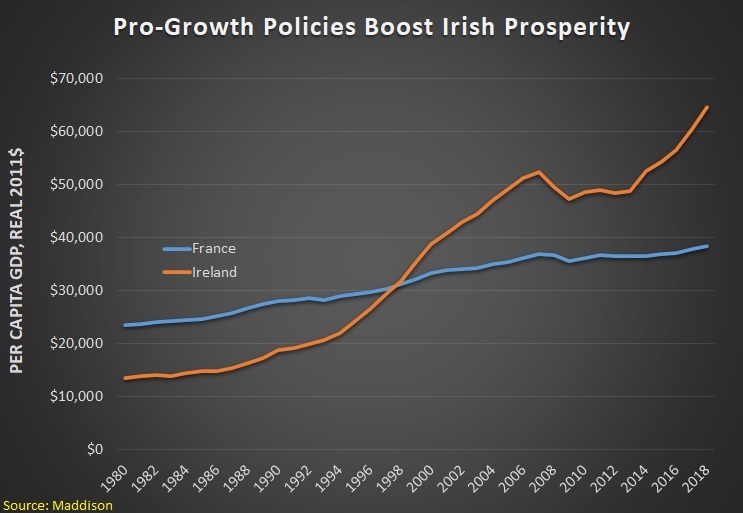 For what it's worth, the Maddison data on gross domestic product makes Ireland look richer than it actually is (a result driven by largely by all the corporate activity).
So I also used World Bank data on gross national income to create a chart that tells a similar story, but with numbers that presumably are a closer match to actual economic conditions.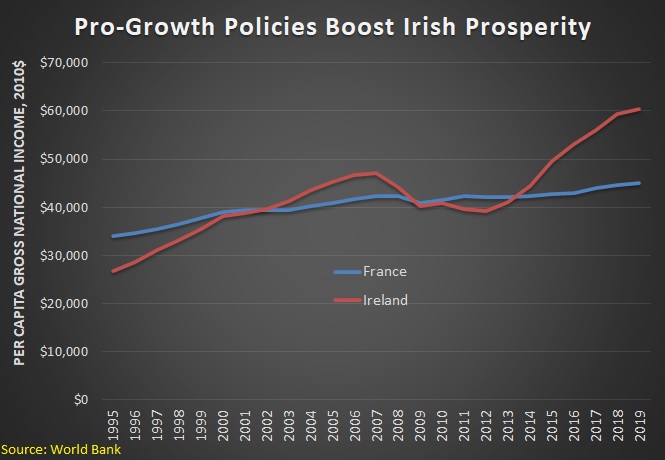 The bottom…
View original post 863 more words