International Liberty
In my fantasy country of Libertaria, there is no Department of Labor, no regulation of employment contracts between consenting adults, and no favoritism for either labor or management.
In the real world, the relevant question is the degree of regulation and intervention. Especially compared to other nations, which is why the the Employment Flexibility Index is a useful measuring stick.
The Employment Flexibility Index is a quantitative comparison of regulatory policies on employment regulation in EU and OECD countries. …Higher values of the Employment Flexibility Index reflect more flexible labor regulations.
The good news, for American workers and American companies, is that the United States has the second-best system among developed nations, trailing only Denmark (another reason why pro-market people should appreciate that Scandinavian nation).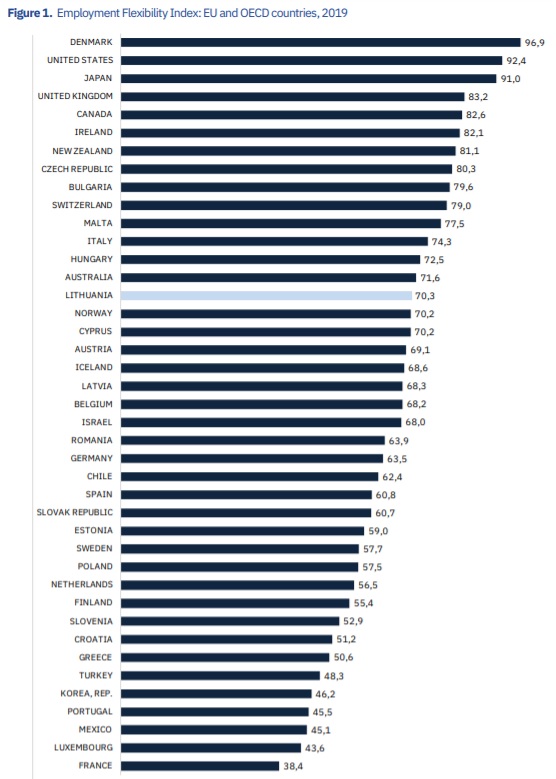 It's hardly a surprise that France is in last place, notwithstanding President Macron's attempt to push policy in the right direction.
It's worth…
View original post 694 more words