International Liberty
More than 12 years ago, I shared this video containing lots of data and research on the negative relationship between government spending and economic performance.
Since then, I've share numerous additional studies showing that bigger government dampens growth, mostly from scholars in academia.
Now it's time for me to directly contribute to this debate.
In a study just published by the Club for Growth Foundation, co-authored with Robert O'Quinn (former Chief Economist at the Department of Labor), we estimated the likely economic impact of President Biden's so-called Build Back Better plan to expand the welfare state.
Here are our main findings.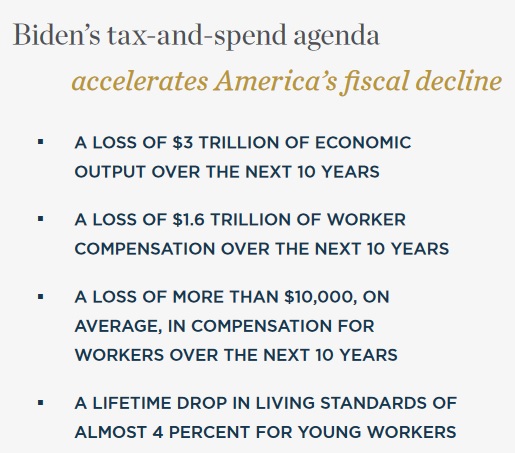 What's especially noteworthy about our study is that we based our analysis on research published earlier this year by the Congressional Budget Office. In other words, a very establishment source.
And here are some excerpts from what we wrote.
President Biden has proposed to increase the burden…
View original post 440 more words