International Liberty
A very persuasive argument against Biden's fiscal agenda is that it makes no sense to copy the fiscal policies of European welfare states.
Indeed, I routinely share this column from January, which looks at three different measures of comparative prosperity – all of which show the United States is way ahead of nations on the other side of the Atlantic Ocean.
One of the three data sources is this comparison of "actual individual consumption" (AIC) in the member nations of the Organization for Economic Cooperation and Development.
We now have updated AIC numbers. Here's a look at the OECD's latest data. As you can see, people in the United States enjoy levels of consumption 50 percent above the average for developed nations.
The U.S. is even way ahead of oil-rich Norway and the tax havens of Luxembourg and Switzerland.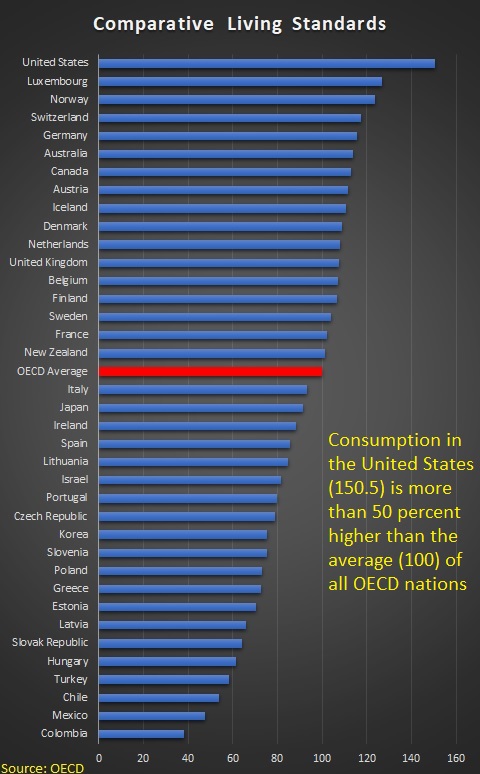 By the way, if you look at the OECD's…
View original post 197 more words