International Liberty
I'm happy to discuss theory when debating economic policy, but I mostly focus on real-world evidence.
That's because my friends on the left always have a hard time answering my two-question challenge,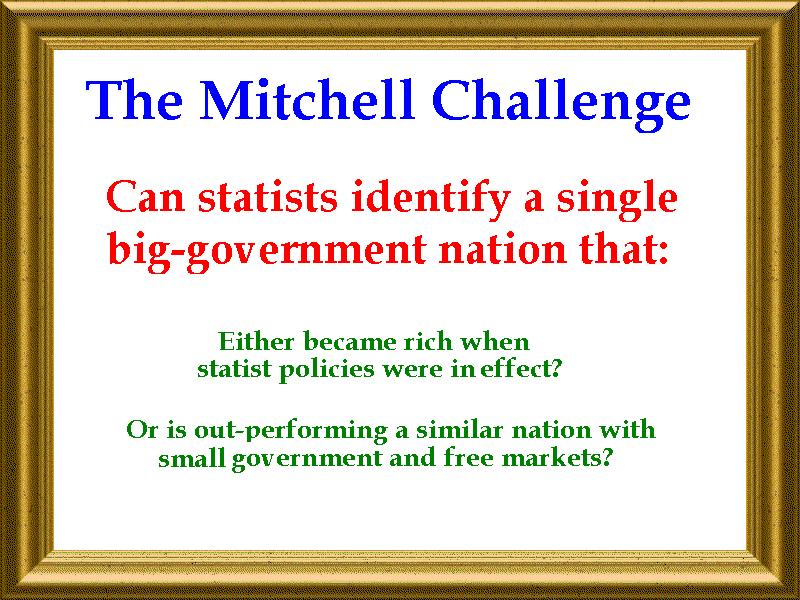 which simply asks them to name one success story for big government.
They usually point to Sweden and Denmark, but get discouraged when I point out that those nations became rich when government was relatively small.
And I'm embarrassed to admit that some of my fellow economists once thought that communist nations grew faster than capitalist nations.
But let's not digress. I raise this topic because there are many critics of capitalism who admit that free markets generate more wealth, but they assert that society would be better off if incomes were lower so long as rich people suffered more than poor people.
This strikes me as morally poisonous. But it also gives me an opportunity…
View original post 447 more words