International Liberty
One of the my favorite publications from the Tax Foundation is the annual International Tax Competitiveness Index (here's what I wrote in 2020 and 2019).
The 2021 Index, authored by Daniel Bunn and Elke Asen, has now been released, and you can see that Estonia has the most sensible policy.
Other Baltic nations also are highly ranked, as are Switzerland and New Zealand.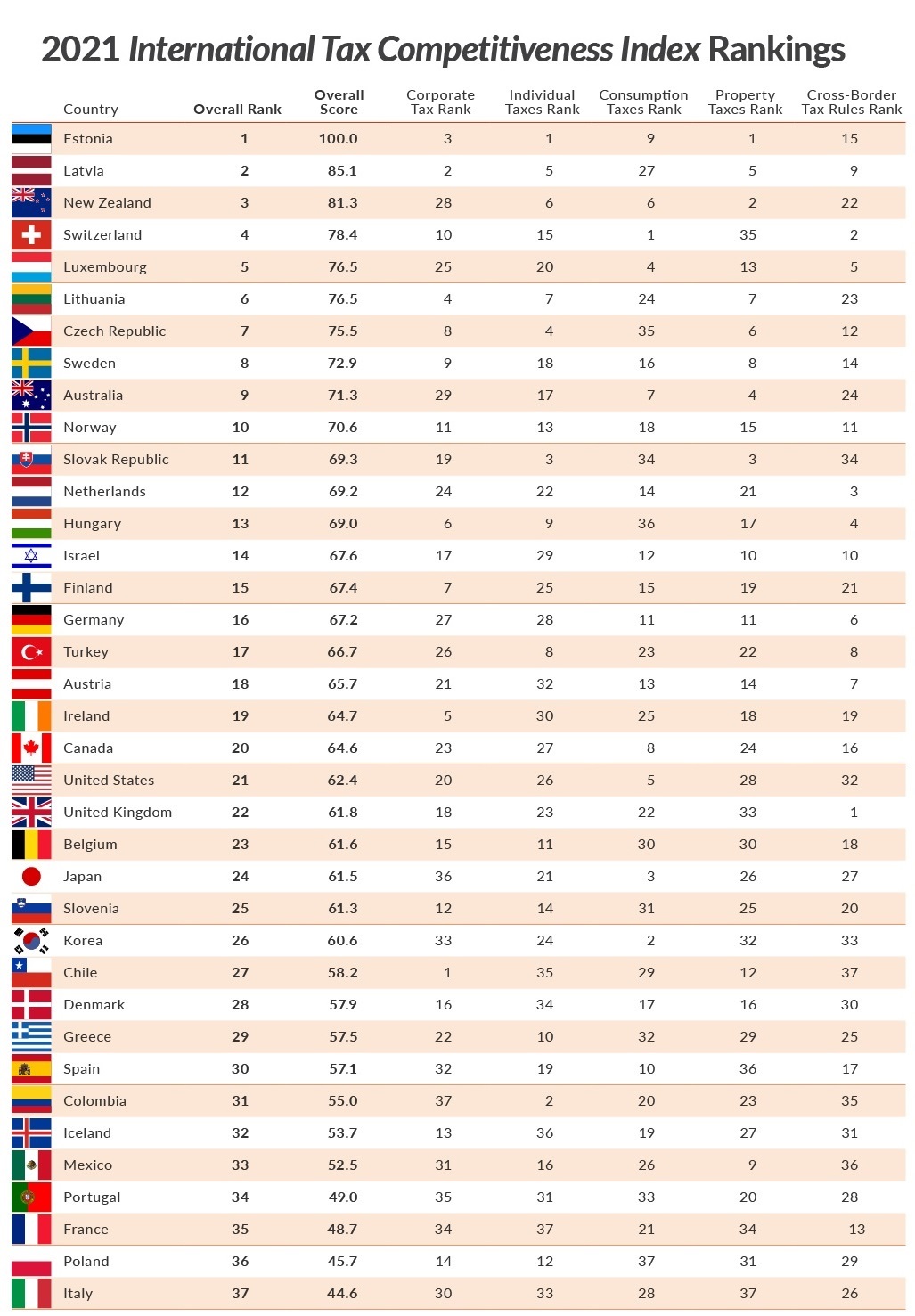 It's probably no surprise to see nations such as France and Italy score so poorly, but Poland is a bit of a surprise.
Since most readers are from the United States, let's specifically look at America's rankings.
The U.S. does very will on consumption taxes (ranked #5), largely because we haven't made the mistake of adding a value-added tax to our system.
By contrast, the U.S. is near the bottom (ranked #32) with regard to cross-border tax rules, though at least America…
View original post 249 more words