International Liberty
The healthcare sector is a tragic example of Mitchell's Law in action, with politicians expanding the role of government in response to problems (rising prices and inefficiency) caused by previous expansions of government.
The solution is free markets, and Hannah Cox points the way in this short video.
Ms. Cox is definitely correct to use cosmetic surgery as an example of how free markets work.
I've previously cited great research from Mark Perry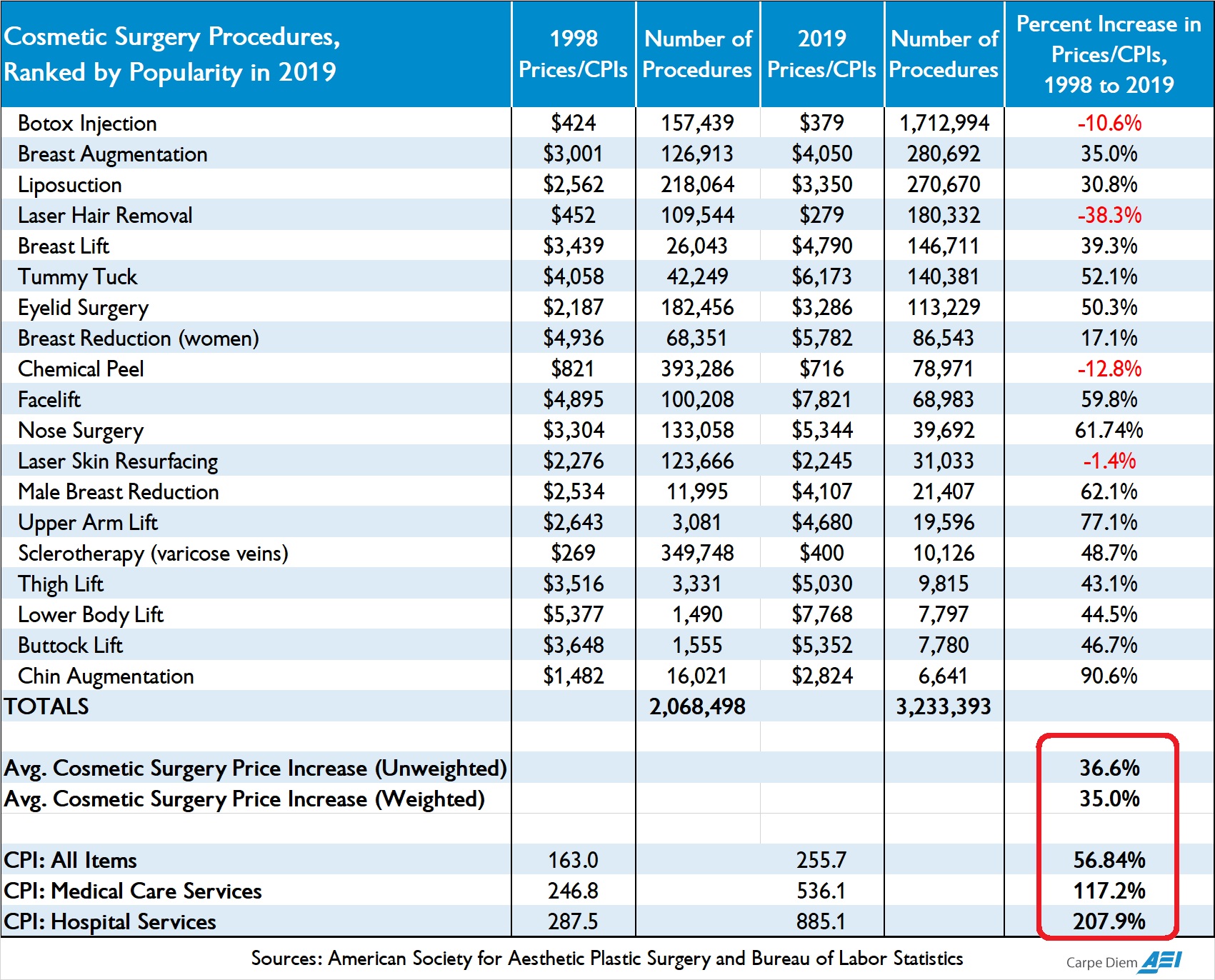 showing how prices for various procedures have risen by less than the overall consumer price index.
And far less than prices for the parts of the health care system where government plays a big role (in the table, see the section outlined in red).
The bottom line is that we get lower costs and greater efficiency when buyers and sellers directly interact without lots of interference from government.
Ms. Cox also wrote about this…
View original post 293 more words