International Liberty
Back in 2016, I shared a television program about the "Improbable Success" of Switzerland. Today, here's a follow-up look at that "sensible country."
There are elements to this video that are outside my area of expertise, such as the role of the reformation.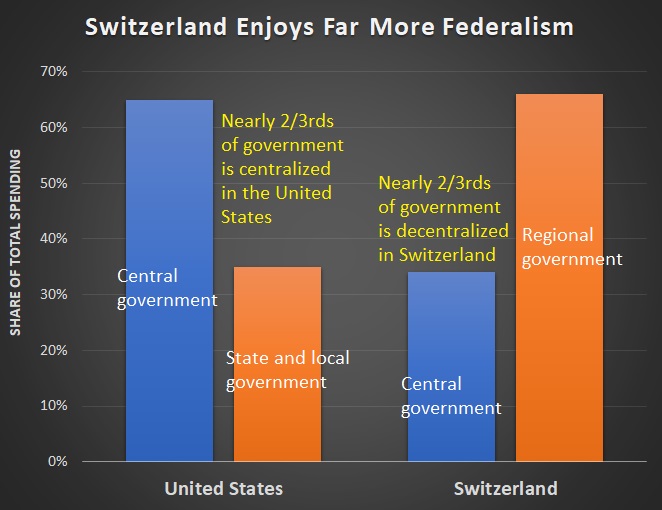 But the video mentions policies that I find very appealing, such as the country's strong federalist system (unlike the United States, federalism hasn't eroded).
This means jurisdictional competition, which has played a big role in curtailing bad policy.
And there was a brief indirect mention of the nation's spending cap, which also has been a big success.
Interestingly, Switzerland's strong track record is getting noticed in unusual places.
Here are some excerpts from a New York Timescolumn by Ruchir Sharma.
There is…a country far richer and just as fair as any in the Scandinavian trio of Sweden, Denmark…
View original post 696 more words